Published on 13/10/17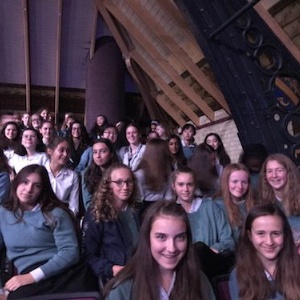 We are very fortunate to be located in Cambridge, with access to the unique learning opportunities that arise in a city that is a hub for some of the world's leading innovators, thinkers and change-makers. That's why Cambridge is our Campus.
On Monday 18 September, fifty Year 10 students visited Cambridge Corn Exchange to attend the opening public lecture for the International Conference on Technology of Plasticity hosted by the University of Cambridge.
The opening talk was designed to excite and inform a wide audience about material sciences. The compère for the lecture was the comedy icon, writer and television presenter Sir Tony Robinson who led what is best described as a variety show!
The session featured the Royal Armouries, a West End theatre, knife-throwing, bicycle stunts, percussion, acrobatics and an interpretation of swan lake featuring supermarket trollies. It certainly was a memorable experience with amazing visual effects and soundtrack.
Find out more about our learning activities in and around Cambridge.