Published on 13/10/17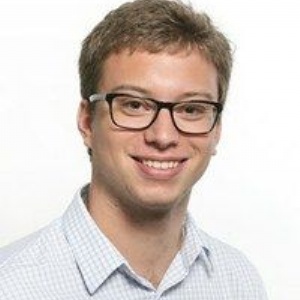 On 12 October, our 6th Form Science Society welcomed Dr. Jean de La Verpilliere, Managing Director of Echion Technologies to learn more about his ground-breaking work to commercialise its lithium ion battery technology.
Jean is a member of King's College and a NanoDTC Translational Fellow, who has taken a one-year break from his PhD to pursue the commercialisation of his technology, which could transform the electric car industry.
Students from both the 6th Form and Years 10 and 11, heard how currently half the price of an electric car is for the battery, hence the importance of bringing that cost down. Jean explained how the carbon nanotube structures in Echion's cells would allow a car to be recharged as quickly as a petrol or diesel fuel tank is refilled, and also help to minimise the fire risk.
Jean's pioneering technology, has been developed through the Boies Group at the Department of Engineering and the De Volder Group at the Institute for Manufacturing. The name 'Echion' was inspired by the ancient Greek word for 'spiny' (ekhinos), which loosely describes the nano structure of the new battery.
Echion Technologies recently won a £10k prize from the Royal Society of Chemistry's Emerging Technologies Competition. Jean's company will also recieve tailored support from multinational companies, coaching and mentoring to assist it's development as part of this prize.
Students also enjoyed hearing about what is involved in completing a PhD, and Jean's experience as an entrepreneur. Upper 6th student, Eva commented: "The topic was timely for U6 Physics IB students who studied Energy and its sources this semester. Batteries currently used in electric cars and buses are not particularly efficient and rather cumbersome. Dr. de La Verpilliere explained that the new nanostructure of a lithium battery active anode material that Echion has developed substantially improves efficiency of batteries and, consequently, should make electric vehicles more competitive. We learned in greater details how batteries work and could examine one from Echion which was a flat, thin, slab-like shape. We thank Dr. de La Verpilliere for his informative lecture on Echion's innovative technology."