Published on 01/11/17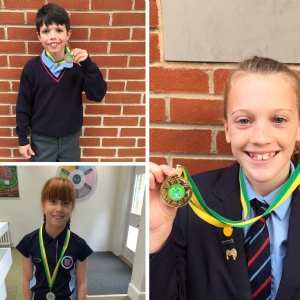 Great performances from Dame Bradbury's athletes at a British Biathlon regional qualifying event in Southwold.
Ben I and Daisy W have both qualified for the British Biathlon Championship Finals taking place in Solihull on 25 November. They took part in a regional qualifying event at Saint Felix School in Southwold with a number of other athletes from Dame B's, and both Ben and Daisy achieved the qualifying standard of 2050 points to secure a place in the National Championships.
On the day Daisy won her age category and fellow Dame B's athlete Robyn came in 2nd in the U10 girls age group, with Ben finishing 3rd in the U10 boys age group.
The modern biathlon involves running and swimming, and offers an exciting multi-discipline sporting environment culminating in the British Modern Biathlon Schools Championships.
All of our competitors should be proud of their efforts and we look forward to seeing how Ben and Daisy do at the Nationals.