Published on 08/11/17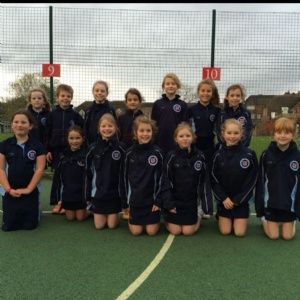 Sporting success for U9 netball teams against Felsted.
On Tuesday 7th November 2017 Dame B's U9 girls A and B teams travelled to Felsted to play their respective matches. It was an extremely successful afternoon with both teams recording excellent victories.
The A team won their match 7-3 with the team working hard together and finding space on the court effectively. Maja was player of the game for her superb defensive display as goalkeeper. The fantastic goals were skillfully scored by Bella (5) and Gabrielle (2).
The B team also recorded a fantastic 7-1 win. In another great performance the team worked tirelessly to win possesson of the ball when defending. The team's ability of feeding the ball into the circle was also first class. Anna (1) was player of the game and showed fantastic tactical skills and Darcey scored and impressive six goals.
The girls should be immensely proud of their performances, particularly as it was their first ever netball match. We're excited to see what the season will bring!
Take a look at upcoming fixtures to keep an eye on the U9 teams' future matches.