Published on 09/11/17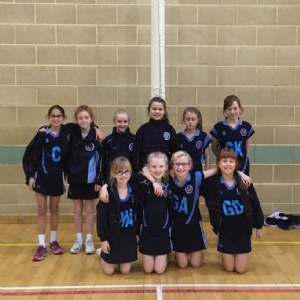 Victory for the U10's, who came out on top against St Mary's in difficult conditions.
On Wednesday 8th November Dame Bradbury's U10 netball team took to the court to face St Mary's School, Cambridge.
The match was evenly contested with greasy conditions making catching and passing tricky, resulting in some scrappy play from both teams. It was Dame B's who managed to create the majority of the shooting opportunities, scoring five goals. The defence played well, making numerous interceptions and turning the ball over to limit St Mary's to the one goal.
Dame Bradbury's ran out 5-1 winners, with player of the game awarded to Charlotte for her excellent performance at centre.
Check out Dame Bradbury's upcoming sports fixtures here.