Published on 23/11/17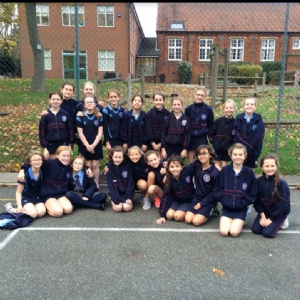 On Wednesday 22nd November, Dame Bradbury's U11 girls hosted St Mary's School Cambridge for their first netball match of the season.
On a very blustery afternoon the A team sadly lost a very closely fought match with the final score being 11-10. The girls really did put in a good performance for their first game of the season and were very unlucky to lose. There were some very strong performances and player of the game was Lucy who scored all of Dame B's goals.
The B team put in a spirited performance but unfortunately lost 6-2. The girls played well with lots of energy but unfortunately the goals were not going in. The player of the game was Sophia who scored two goals.
A good effort all round and the girls look forward to building on this experience and turning the score into their favour for the next match.