Published on 13/12/17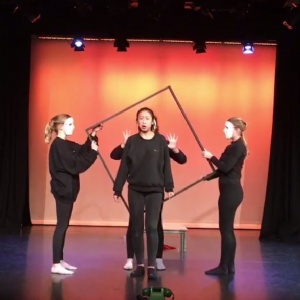 Extracts from these moving group pieces are now available to watch online.
On the 30th November, our Year 11 IGCSE Drama students performed their final scripted group pieces to an audience of parents and friends.
There were extracts from three plays: 'Find Me' by Alwyn Wymark, 'The Ash Girl' by Timberlake Wertenbaker and 'Underworld' by Nicola McCartney.
These pieces form part of the students' Drama IGCSE coursework. You can take a look at some extracts from these group performances in the video below.