Published on 14/12/17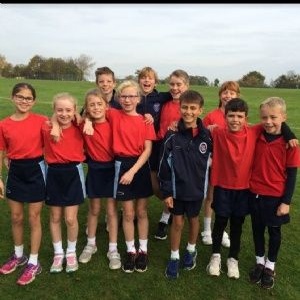 It has been a term of busy sporting action for Dame B's, with students polishing up their skills in a wide range of sports and enjoying successes as they went!
British Biathlon Championships
Congratulations to Daisy Whooley who attended the British Biathlon Championships in Solihull at the end of November. Sadly Ben Inglis in Year 5 was unable to compete due to injury, but for both athletes to achieve the qualifying standard was a great achievement in itself.
Daisy achieved personal bests in both the swimming and the running on the day, and finished overall in 60 position which is superb! A great effort Daisy, well done.
Netball
Dame B's U9 girls A and B teams travelled to Felsted in November, and had an extremely successful afternoon with both teams recording excellent victories. The A team won their match 7-3 with the team working hard together and finding space on the court effectively. The B team also recorded a fantastic 7-1 win. The girls should be immensely proud of their performances, particularly as it was their first ever netball match.
The U9s also played St Mary's School, Cambridge. This time around we lost 6-1, but we learnt a lot against strong opponents and have been practising hard for next term!
The U10 netball team also enjoyed success this term, against St Mary's School Cambridge.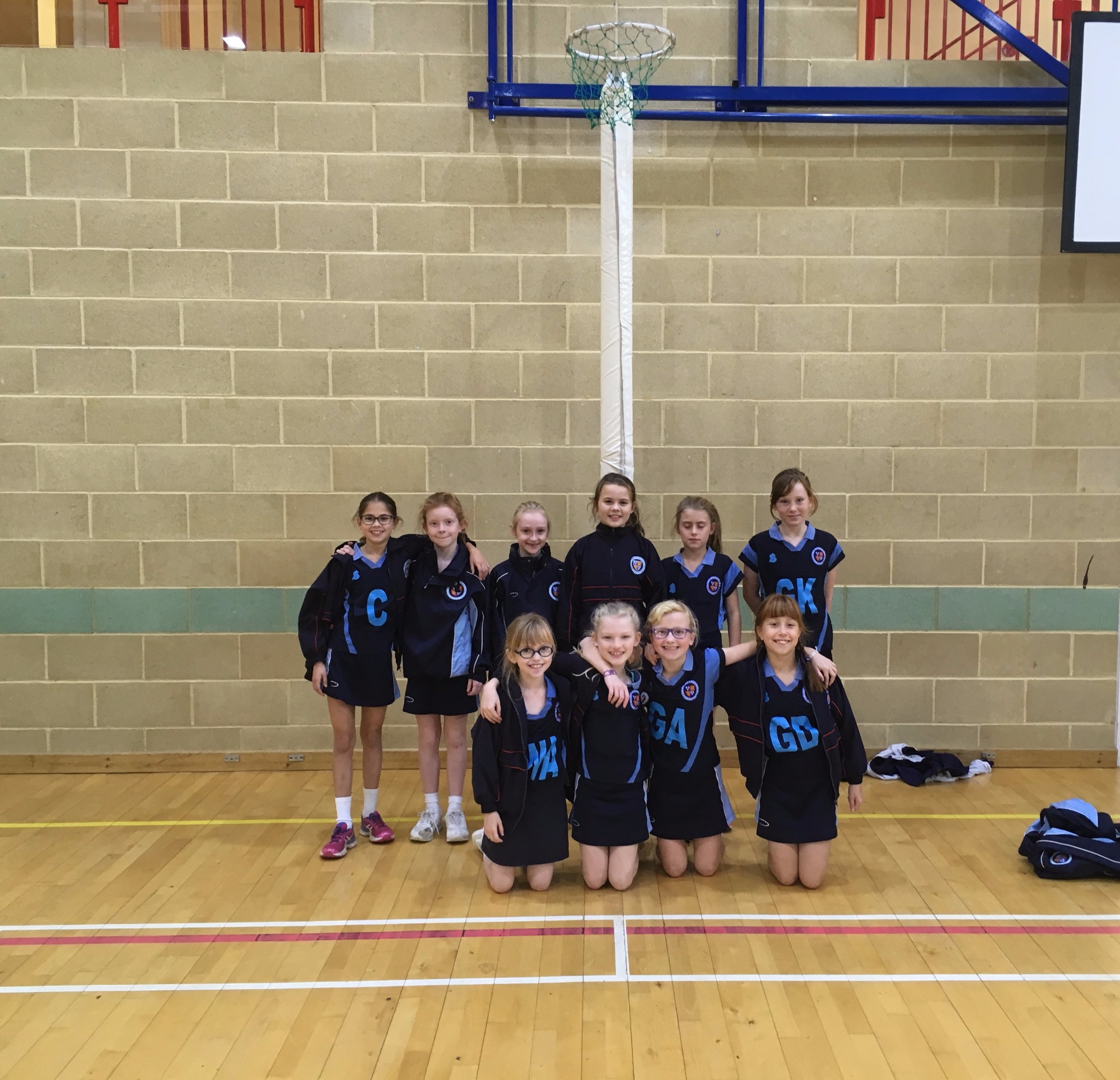 The match was evenly contested with greasy conditions making catching and passing tricky, resulting in some scrappy play from both teams, but it was Dame B's who managed to create the majority of the shooting opportunities and defending well, resulting in a 5-1 win.
The U11 teams also played St Mary's on a very blustery afternoon. The A team lost a very closely contested match 11-10, putting in a good performance in their first game of the season. The B team also put in a spirited performance, playing well but losing 6-2 on this occasion.
With plenty of matches in the New Year the girls look to build upon the foundations they have set themselves this term.
District Cross Country Finals
Our Cross Country teams took part in the District Cross Country Finals at Carver Barracks this term, having qualified at the Saffron Walden Schools Competition. Some superb runs from all of our athletes resulted in the following team positions being achieved: Year 3 Girls 2nd, Year 3 Boys 9th, Year 4 Girls 2nd, Year 5 Boys 5th, Year 6 Girls 1st, Year 6 Boys 13th.
A huge congratulations goes to our Year 6 Girls team and our individual runners who finished in the Top 10 of their year group races, and have now qualified for the County Finals in March next year.
Football
This term, the U9, U10 and U11 Dame B's boys football teams travelled to Cambridge to play the Stephen Perse Foundation Junior School.
The U11s had a slow start, with the Junior School taking the lead, but a much improved second half performance meant the game remained even until almost the final whistle. A couple of mistakes on our behalf gifted the hosts the 3rd and crucial goal to allow the Junior School to win the game 3-2.
The U10 boys dominated their game from start to finish putting in a strong performance. They ran out comfortable 6-0 winners and are already talking excitedly about the football matches happening next term.
The U9A team started slowly but had an evenly contested game, with the hosts sneaking in a last minute winner to win the game 2-1. The U9B team enjoyed an end to end game with both teams having a multiple chances to score. After goals flew in at both ends, the game ended in a 4-4 draw.
With more rugby and football to come next term, our competitive Year 4 Boys will no doubt enjoy the challenges they face on the sports field.
Rugby
On Tuesday 5 December, Dame B's hosted a Year 3 Christmas Tag Rugby Festival for local schools. Radwinter, St Thomas Moore and St Mary's were the visitors on an afternoon of exciting tag rugby, with lots of great tries being scored by all the teams.
It was fantastic to see lots of pupils playing some competitive sport in great spirit. It was a lovely way for Dame B's Year 3 pupils to put what they had learnt in their lessons into competitive match situations. They all did brilliantly and the festival was a great success.
The U9A team brought their season to a close by scoring 4 unanswered tries in the first half, to open up a lead that Felsted could not manage to close. The second half was a much tighter affair with the hosts outscoring Dame B's by 3 tries to 2. It was a great team performance ending in a victory for the boys by 6 tries to Felsted's 3. This was a fantastic first season of contact rugby who were the only team to remain unbeaten during this first term!
The B team also took victory after a strong performance in their game. Some powerful running and good tackling ensured Dame B's outscored Felsted by 8 tries to 4. It has been great to see the boys skill set improve dramatically over the weeks and all their hard work, alongside some excellent coaching by Mr Leggoe, has allowed for a great first term.
The U10A team had a mixed final few weeks of the season, losing 25-10 to Widford Lodge, and then playing some of their best rugby against Felsted Prep coming away 35-25 victors.
Their final fixture of the season was a quadrangular at Barnardiston with Culford and Holmewood House from Colchester. The boys once again showed what they were made of, coming away with two victories and a narrow defeat in their final match against Holmewood House.
The U10B team put in a barn storming performance against Widford Lodge winning their match by 9 tries. They dominated possession from the first whistle and their ability to be strong in the contact areas and hold up the oppositions maul, forced a turnover of possession on many occasions.
This season the boys have played some excellent rugby and it has been a real squad effort throughout the term with numerous boys making appearances in both the A and B teams. It has been a busy and enjoyable term of rugby for the boys which has provided coach Mr Helweet with some fond memories - which he is always keen to share in the staff room!
The U11 boys played Bishops Stortford College C team and won 35-15 in a closely contested match. They followed this game up with a disappointing performance against a good Felsted side. Poor tackling and running with the ball in hand meant the side were outclassed in the first half, with the hosts running out 5 tries to 0 winners.
The second half was a much tighter affair with a 2 tries apiece draw. The final games of the season came at Barnardiston where a quadrangular event took place. A slow start in the first match against the hosts saw us soundly beaten but two much improved performances followed. A narrow defeat against Culford was then followed by a two tries to one victory against Holmewood House in the boys final match of the season.
It's been a good season and the boys should be proud of their efforts.
Hockey
The U10 girls played their first game of hockey against the Stephen Perse Foundation Junior School and, despite playing with great spirit, eventually lost 4-1. The Junior School girls played extremely well and their experience of playing on a larger pitch clearly showed throughout the game. We look forward to improving our hockey skills next term and the mixed hockey teams are keen to get started with the local schools hockey league, starting in January.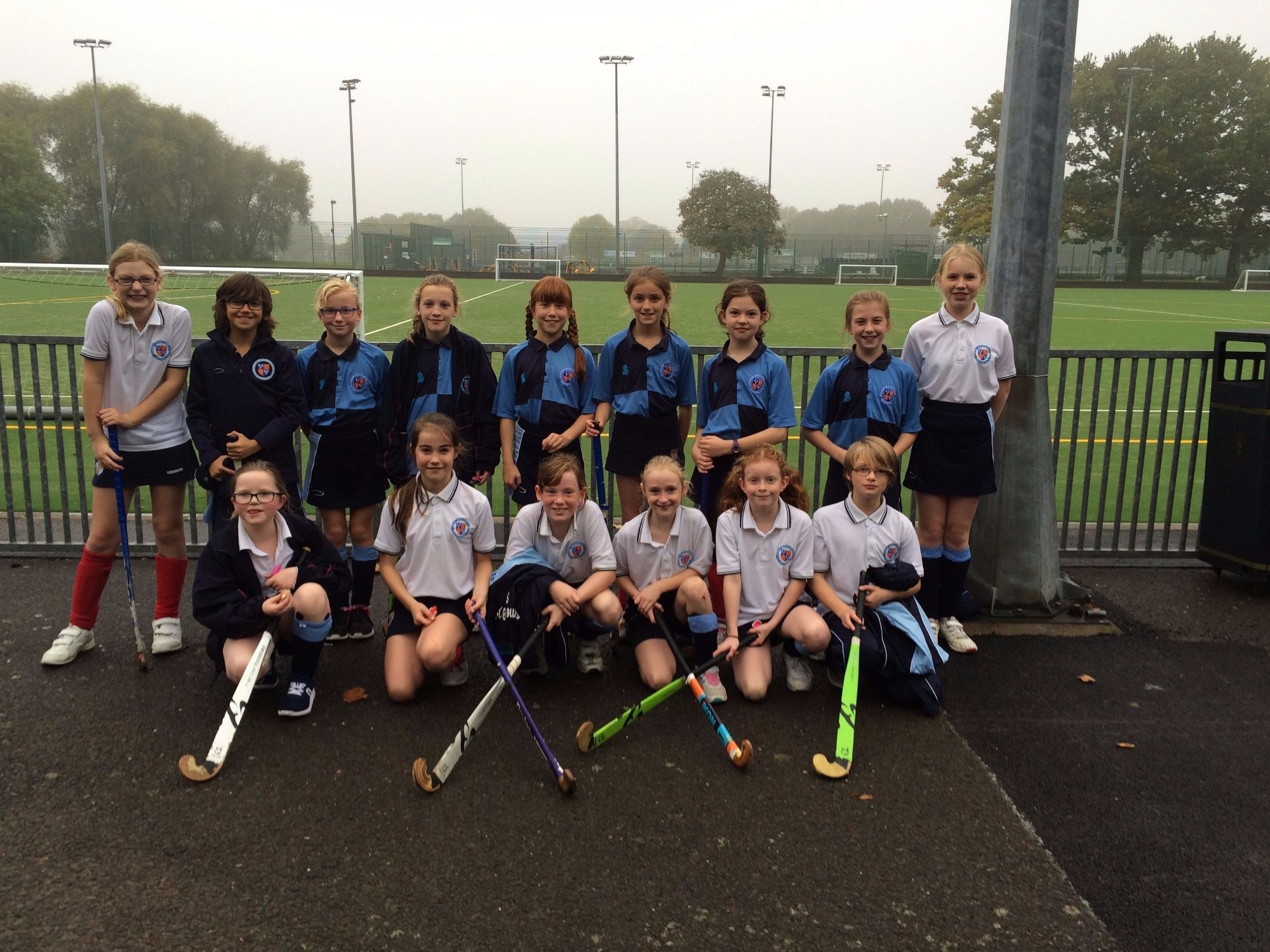 Parents v Pupils
The busy sporting term came to a conclusion during a great afternoon of sport when the parents took to the netball court and rugby pitch to take on the pupils, in search of winning back the Parents v Pupils cup. After some extremely competitive action, it was the parents who reclaimed the cup from the pupils, winning the afternoon by a final score of 32-13.
New sports website update
Final call for all those Y3-6 parents who still need to reply about our new sports website, which will be used to inform you all of all fixtures as of January 2018.
We require your consent for your child's involvement in any potential fixtures as of January 2018 and all information will be updated on our new sports website.
Please note, you will still receive an email with details of the fixture your child is involved with, but you will no longer need to reply to the office or PE staff unless your child is unable to take part.
Previous correspondence has been sent out regarding this matter so please do contact the school office if you have any concerns.