Published on 23/01/18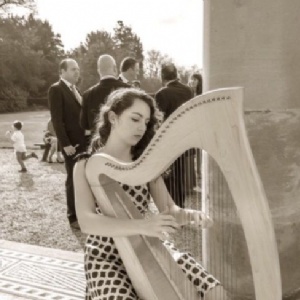 Senior School harpist Betty will perform alongside the BBC's Jane Garvey in an evening of conversation with inspirational women, to raise money for children's charity 'Love The One'.
The event takes place on Friday 2 February at Lucy Cavendish College, Cambridge and aims to raise £8,000 in order to open three new pre-school centres for poor and underprivileged children in India.
Jane Garvey, presenter of BBC Radio 4's Womens Hour, will be joined by three inspiring women affecting change in the world. Betty expressed her excitement in the lead up to the event:
"I am delighted that Mrs Blanchard kindly asked me if I would like to take part in this event to aid a fantastic cause by doing what I love, playing my harp. I look forward to meeting the wonderful people involved and hopefully entertaining them too".
Tickets for the event have already sold out, with 100% of the ticket prices being donated to the charity Love The One, who are working to transform the lives of children and women in Orissa, India.