Published on 29/01/18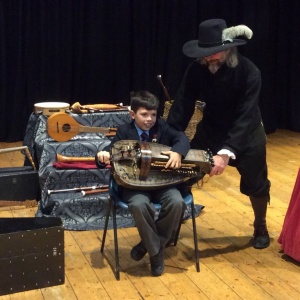 Dame B's Year 5 pupils enjoyed a visit from Caliban's Dream who, dressed in period costume, performed and demonstrated tudor musical instruments.
The students enjoyed hearing the hurdy-gurdy, harp, lute, cittern, bagpipes, pipe and drum and everyone had the opportunity to have a go at playing the instruments themselves.
We learnt that many stringed instruments were made from animal gut and that inside each bagpipe was a mini shawm, a renaissance wind instrument (one of our favorite sounds because it is so raucous!).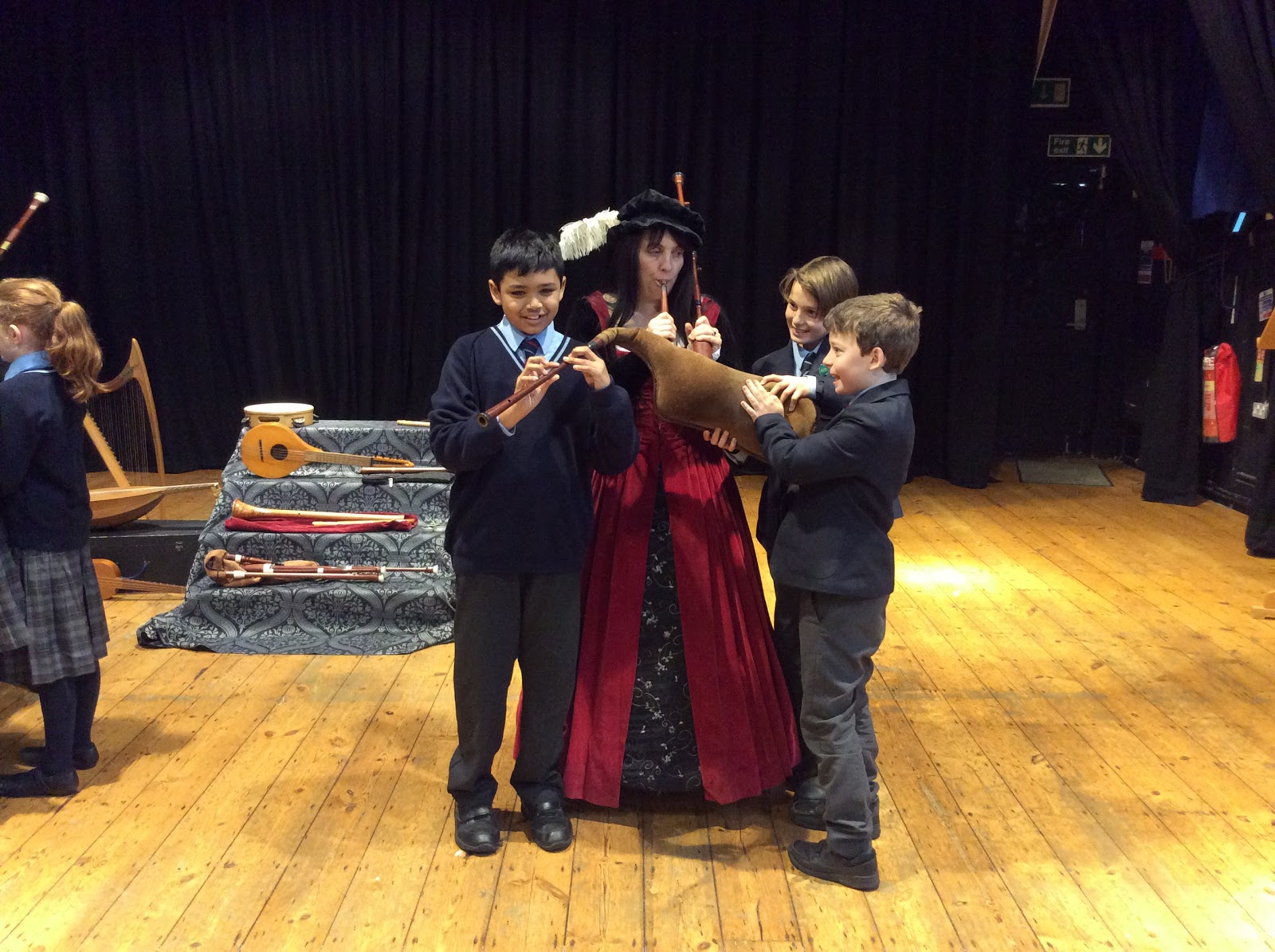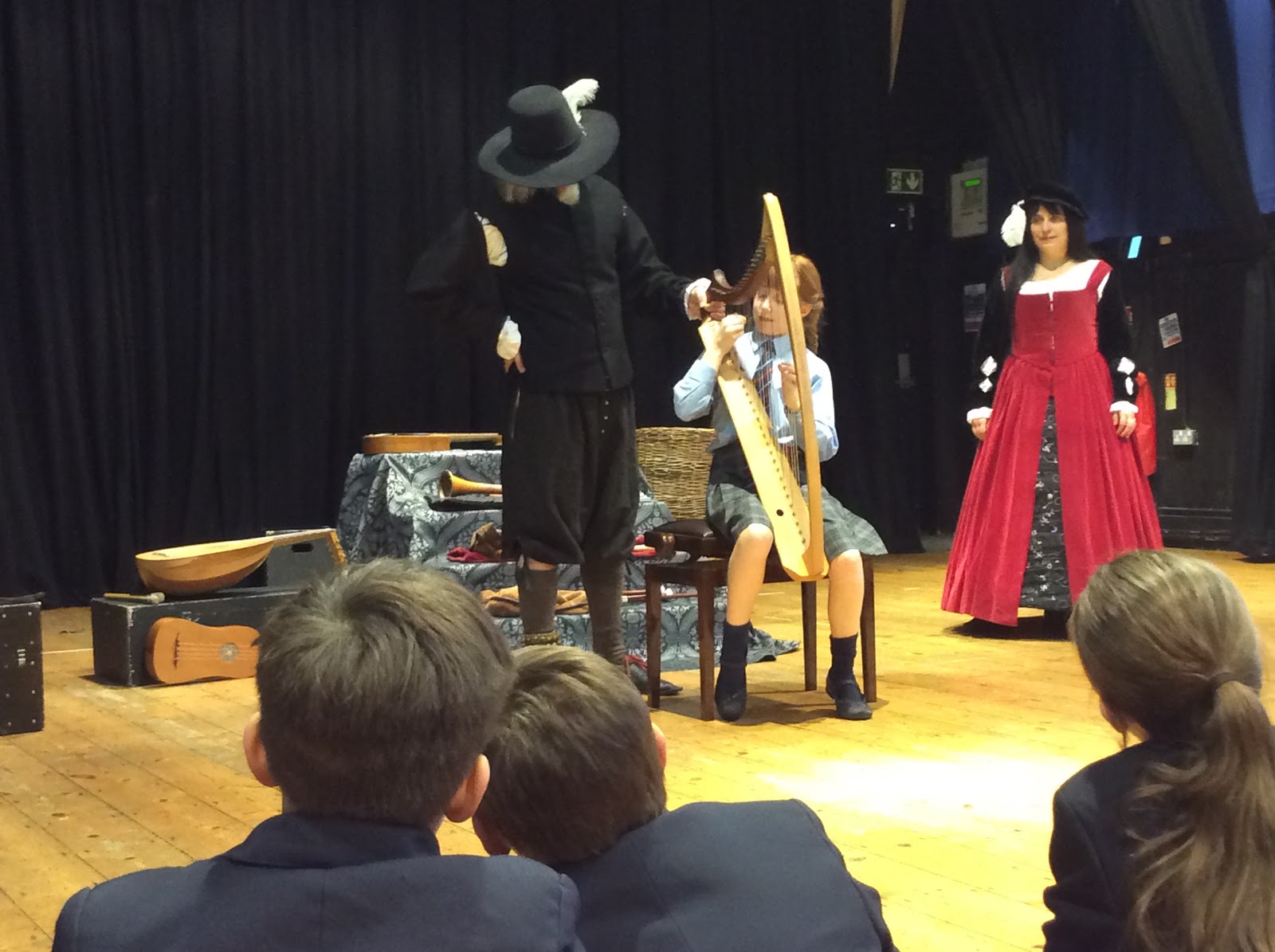 We were astounded at the coordination required to play drum with one hand and a three holed pipe with the other hand as a couple of noble year 5 pupils admirably attempted this. Our session ended with a tudor circle dance which no doubt would have been much trickier in tudor clothing than in school uniform.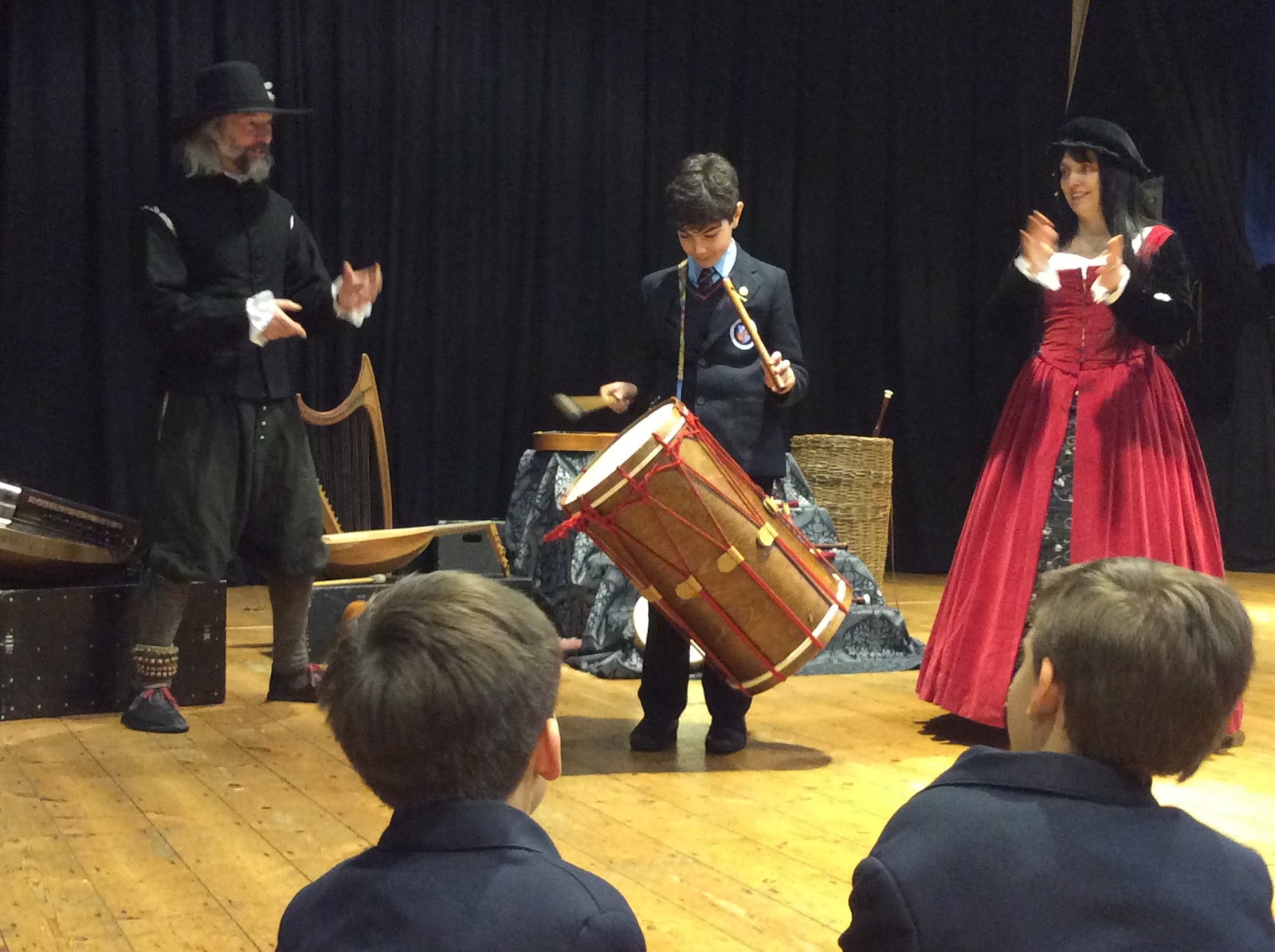 Overall we loved the authentic, fun immersion into the musical life of the Tudors.
Click here for more news from Dame Bradbury's.