Published on 23/04/18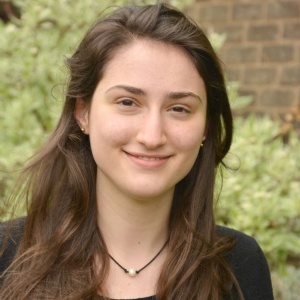 6th Form student D'Arcy has been awarded a Letter of Commendation for her outstanding performance in the PSAT/NMSQT.
We are pleased to announce that D'Arcy has been named a Commended Student in the US-based 2018 National Merit Scholarship Program.
This means that she is placed among the top 50,000 scorers of more than 1.6 million students worldwide who entered the 2018 competition by taking the 2016 Preliminary SAT/National Merit Scholarship Qualifying Test (PSAT/NMSQT).
The standardised tests incorporate reading, writing and language, and maths, and this fantastic result is testament to D'Arcy's academic promise.
"The young men and women being named Commended Students have demonstrated outstanding potential for academic success," commented a spokesperson for NMSC. "These students represent a valuable national resources; recognizing their accomplishments, as well as the key role their schools play in their academic development, is vital to the advancement of educational excellence in our nation. We hope that this recognition will help broaden their educational opportunities and encourage them as they continue their pursuit of academic success."
D'Arcy is currently completing her final year of the International Baccalaureate Diploma, which has allowed her to study a wide range of subjects. She is now considering Engineering for further study, and already has some fantastic university offers through, including Stanford University in the USA.
Congratulations go to D'Arcy for this outstanding achievement.