Published on 06/02/18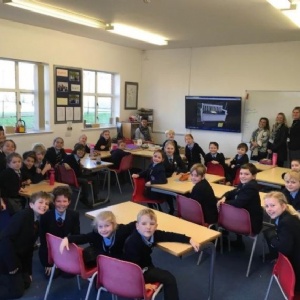 An update for the Dame Bradbury's community written by the PTA.
Firstly, we would like to thank everyone for their support for the wonderful 2017 Christmas Grotto. The whole event was a huge success with lots of happy children and a busy day for Father Christmas!
The PTA is an important part of life at Dame Bradbury's. A lot of time and work is put into the fundraising and events the PTA organise and host.
This term we have been working with the School Council on one of their projects. The School Council approached us with a pitch for some funds for some storage facilities to go into the den-building area. They had some very well thought out ideas and we are, of course, very happy to help.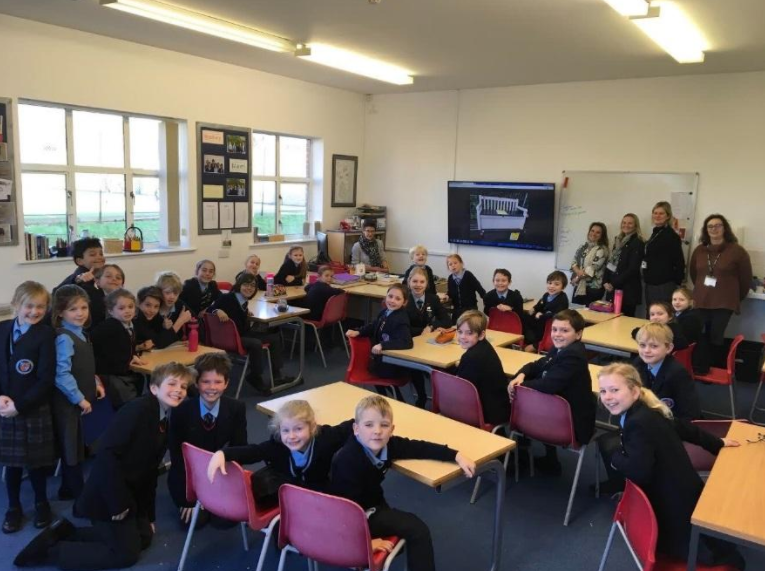 At the same time we will also be purchasing some additional storage for the top field. This will allow for more toys and activities to be kept outside and available for playtimes for all year groups.
Our other focus for fundraising is the Story-garden: more details on this will follow.
Upcoming events
Friday March 9th—Quiz of the Decades!
Join us for the PTA quiz and pizza night 'Through the Decades'
Friday 9th March, 7 - 10.30pm, Teams of 6
Cash bar only, Pizza Margherita or Pepperoni (choose when purchasing ticket)
£10 a head, tickets on sale soon
Tuesday March 20th—Story teller Paul Jackson
Following on from last year's success, Master Storyteller Paul Jackson is coming back to enthral!
3.30 - 4pm - Kindergarten & Reception (parents to accompany)
4.05 - 4.30pm - Year 1 & Year 2 (after clubs)
4.35 - 5.15pm - Years 3 - 6 (after clubs)
£4 each (parents do not need a ticket) - tickets on sale soon
Easyfundraising
Did you know you can support Dame Bradbury's PTA by shopping on-line? For some years we have been signed up to easyfundraising, but have not publicised this recently. Every time you shop online via easy fundraising, at one of the 3300 retailers including John Lewis, Amazon, Sainsbury's and Booking.com, a donation will be made to the PTA, and it won't cost you an extra penny.
It's really simple to get started:
Go to www.easyfundraising.org.uk and sign up for free. You can specify that your donations should be applied to Dame Bradbury's School PTA. As you shop via the easyfundraising site or via their app your donations will be collected by easyfundraising and automatically sent to the PTA account. It couldn't be easier!
There are no catches or hidden charges. The PTA would be very grateful for any donations and would like to thank you all for your support.
Who is your PTA?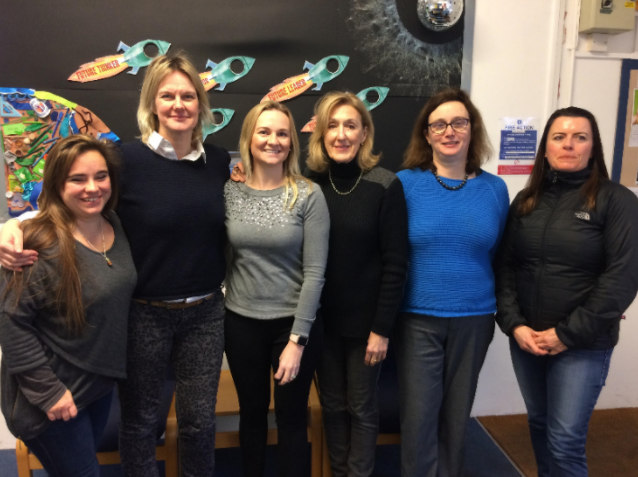 Jess Farrimond - PTA Chair
Phillipa Warden Hill - PTA Secretary
Louise Rich - PTA Treasurer
Gail Allingham - PTA Signatory
Amanda Banham
Vicky Crowden
Lyn Hudson
Sophie Ketteley
Kate Ollerenshaw
Jean Parker
Once again we would like to thank you all for your support. If you have any questions or would like to be involved in the PTA please either catch one of us or you can email us at
db-pta@stephenperse.com.