Published on 22/02/18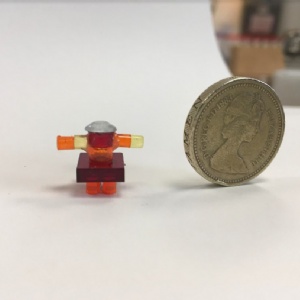 A mini sculpture designed by the Pre-Prep will fly into space as part of NASA's Schools Micro-Gravity Rocket Experiment.
Our Reception classes have been busy designing robots this term, with the winning design being transformed into a mini 3D-printed sculpture that will now be launched into sub-orbital space on board a rocket by NASA.
The design is one of many from schools across the country to be included in the rocket, which will launch in April 2018. On return to Earth, our sculpture will be recovered and returned to the Pre-Prep, along with a 3D recording and a certificate authenticating that it has been in space!