Published on 12/03/18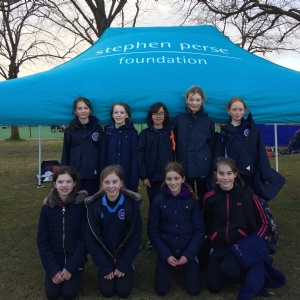 A strong performance from our U11 girls amongst tough comptition at the IAPS netball tournament.
On Wednesday 7 March, the Dame B's U11 girls travelled to Felsted to participate in the U11 Regional IAPS Netball Tournament.
The team got off to a good start, winning their opening game 1-0. The girls then suffered an 8-0 defeat to very strong opponents who went on to win the group. Dame B's bounced back securing a 3-3 draw, before losing their next game 7-2. The girls then won their final two games 4-3 and 4-1 to end the group stage with a record of 3 wins, 2 losses and a draw.
Unfortunately the team missed out on the play-off section by a single point. The girls should be very proud of their performances throughout the day and it was a fantastic experience for all of the players involved.