Published on 15/03/18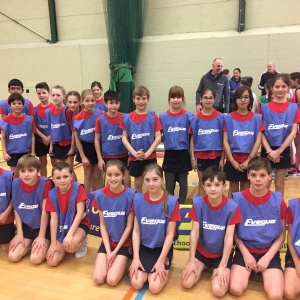 Dame Bradbury's athletes show them how it's done by finishing in the top 3% of teams in the Indoor Athletics County Finals.
On the 14th March, the U11 Indoor Athletics team made the long journey to Garons Park in Southend to take part in the County Finals. Having won both the Saffron Walden and Uttlesford District competitions, Dame B's were flying the flag for Uttlesford!
In a morning where competition was tough, the boys and girls rose to the challenge and competed fantastically, finishing 12th overall. With over 500 schools taking part in this competition at the outset, 12th overall is a fantastic achievement. We are extremely proud of all of our athletes - well done everyone!