Published on 19/03/18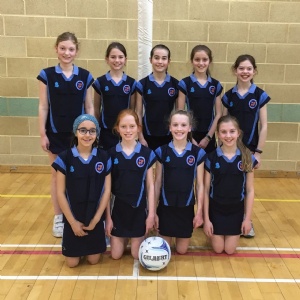 An outstanding victory for our U11 netball team's final match against Cambridge International School.
On Friday 16 March, the Dame B's U11A netball team rounded off their season with a comprehensive home victory against Cambridge International School, winning 15-0.
Making the most of the indoor court at Dame B's, the team moved the ball quickly and found lots of space. This resulted in the teams shooters getting lots of opportunities to score goals.
It was a good performance from the girls and a great way to finish off the season. Player of the game was awarded to Megan. The girls at Dame B's can now begin to look forward to the cricket season and hopefully some warmer weather!