Published on 26/03/18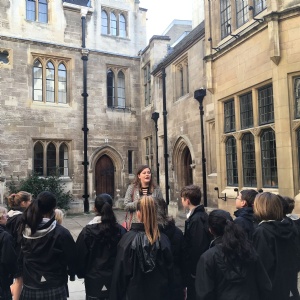 Year 6 take a tour around Trinity College, Cambridge.
After a brisk walk in the glorious March sunshine, 35 Year 6 pupils arrived at Trinity College. Whilst touring the College, our guides provided interesting stories about the buildings and students past and present. Did you know that Lord Byron kept a bear at the foot of his rooms? Or that students stole the scepter from Henry VIII's statue above the Great Gate? (Next time you are passing Trinity have a look to see what it has been replaced with!)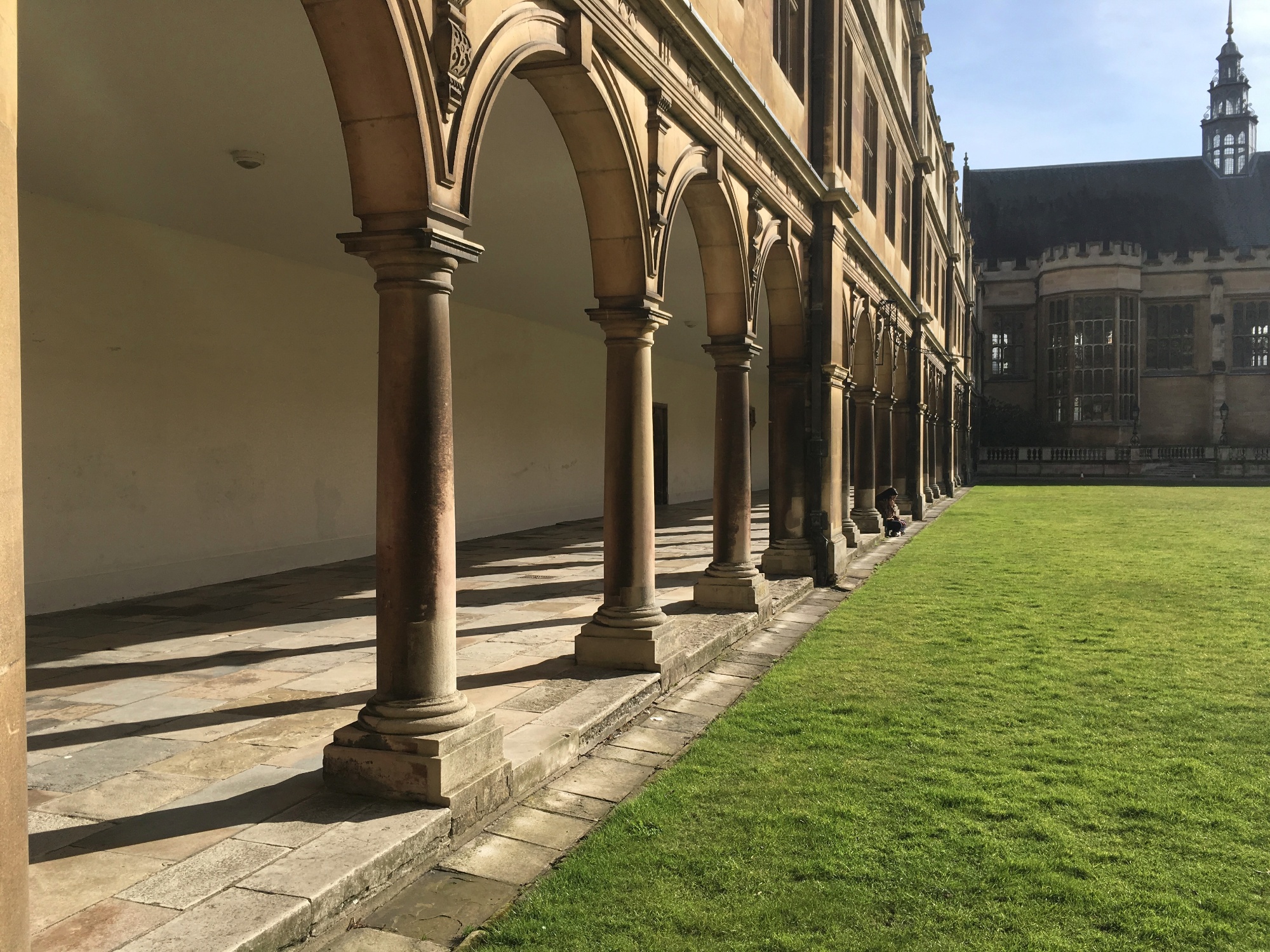 A visit to Trinity would not be complete without studying the display cases in the Wren Library where we glimpsed a lock of Sir Isaac Newton's hair and his walking stick, as well as a copy of 'The House at Pooh Corner' and notes by A A Milne not to mention Shakespeare's first folio.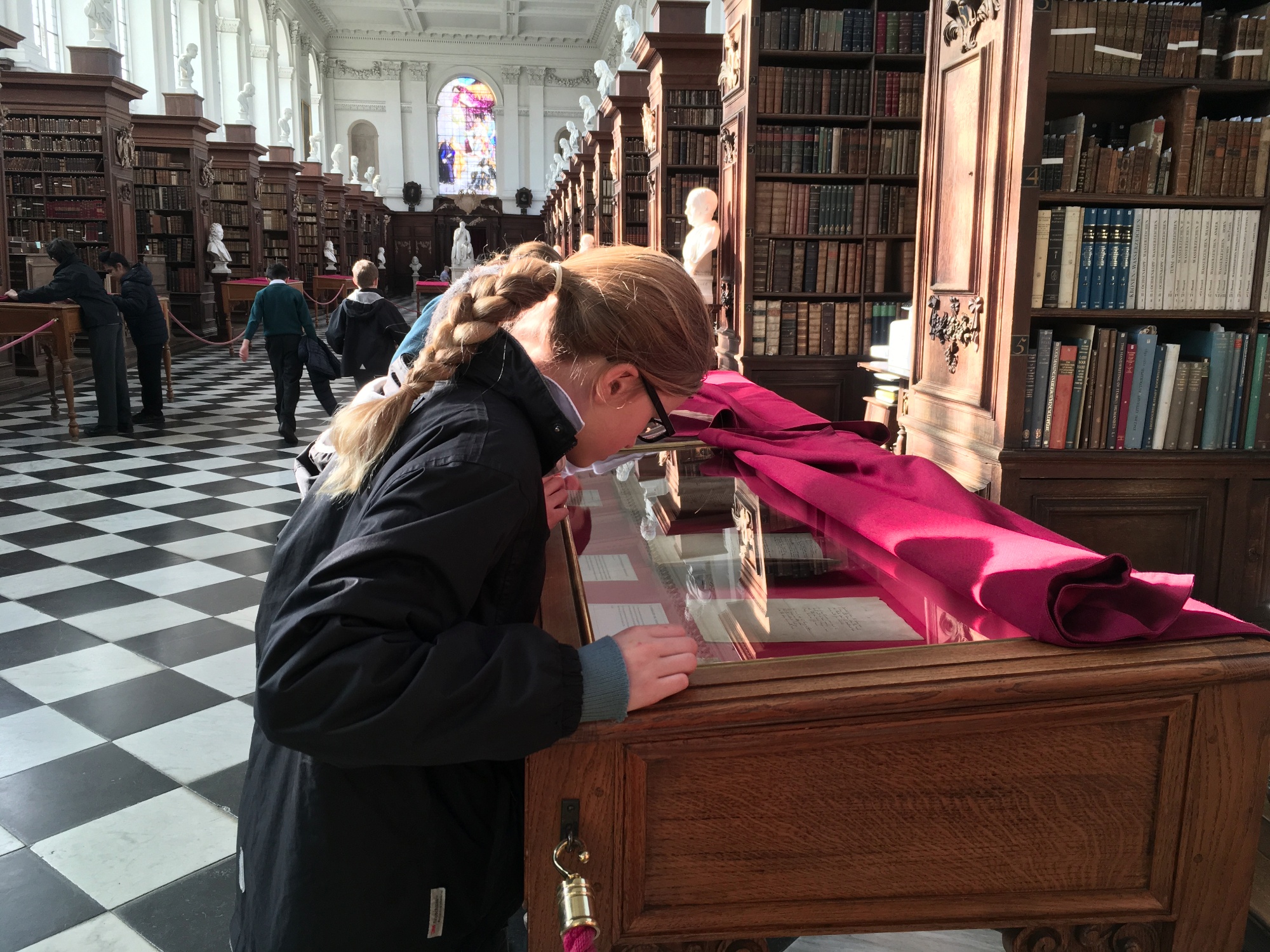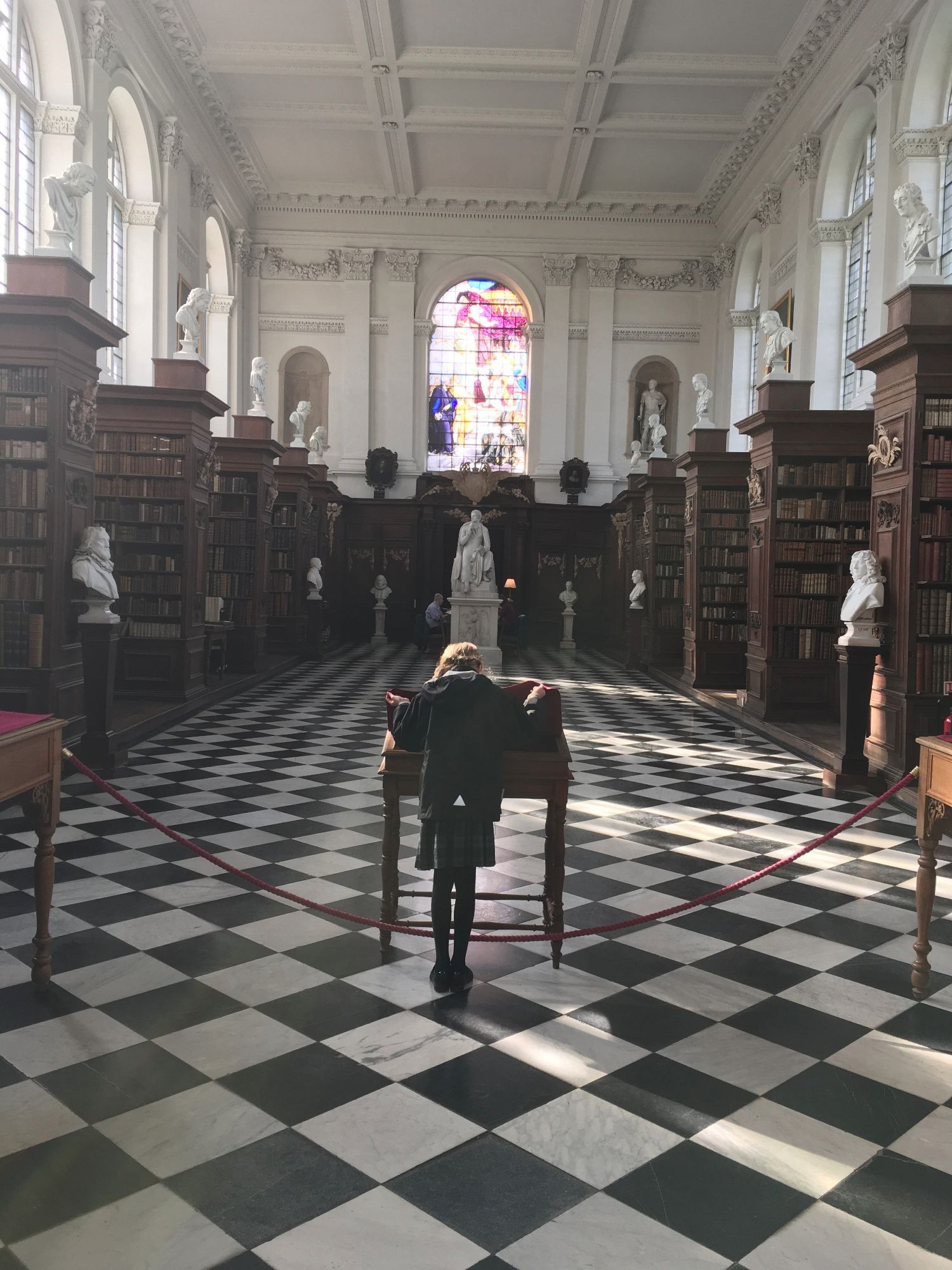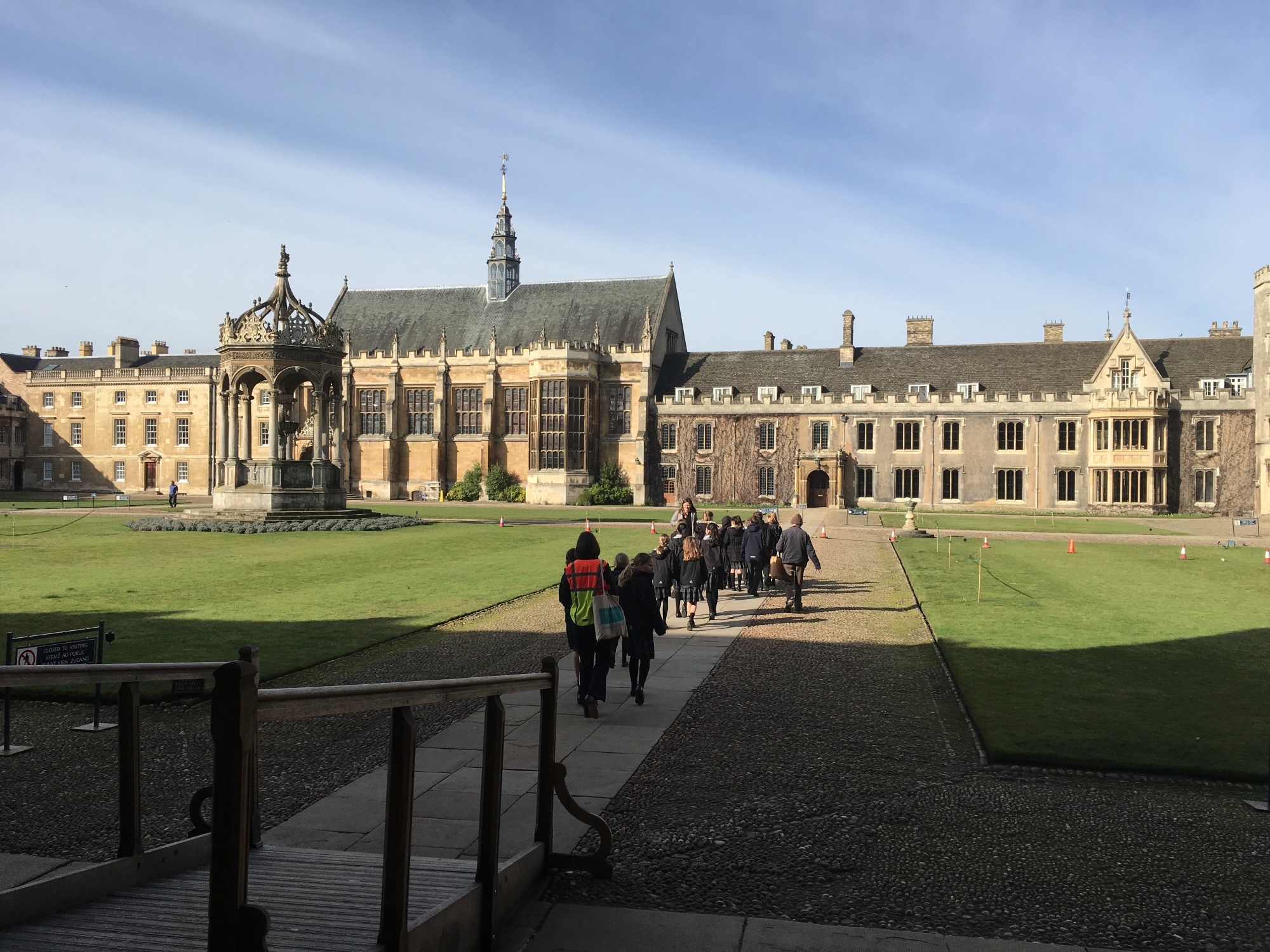 'That trip was fantastic, I learnt so much! I didn't know Sir Isaac Newton went to Trinity.' Ben
Many thanks to Dr Goddard for organising such an informative and beautiful tour.