Published on 24/04/18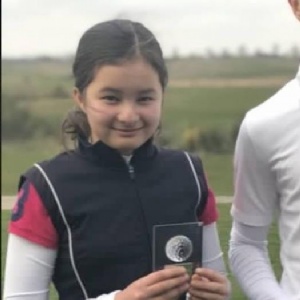 Anna and Lucy overcame tough conditions in the Cambridge Schools Golf Championship and put in a encouraging performance to prepare them for the golfing season ahead. Read Lucy's match report below.
"On Wednesday 21st March, Anna G and I played in the Cambridgeshire Schools' Golf Championship held at St Ives Golf Club. There was less wind than in the last couple of days prior to the event but the conditions were still not ideal. We found the course difficult to play, with a couple of hidden hazards and very unpredictable greens. This meant that we didn't play as well as we would have liked to and in the end we finished 5th and 6th overall.
However, Anna won the U16 girls Nett Prize. It was great to play a new course and good preparation for the season ahead. We are grateful that the school funded our entry fee and we look forward to representing the school again at the ISGA Scottish Open in September."
Lucy P
Well done to Lucy and Anna for their performances in such tough conditions - we look forward to hearing about the ISGA Scottish Open!