Published on 24/05/18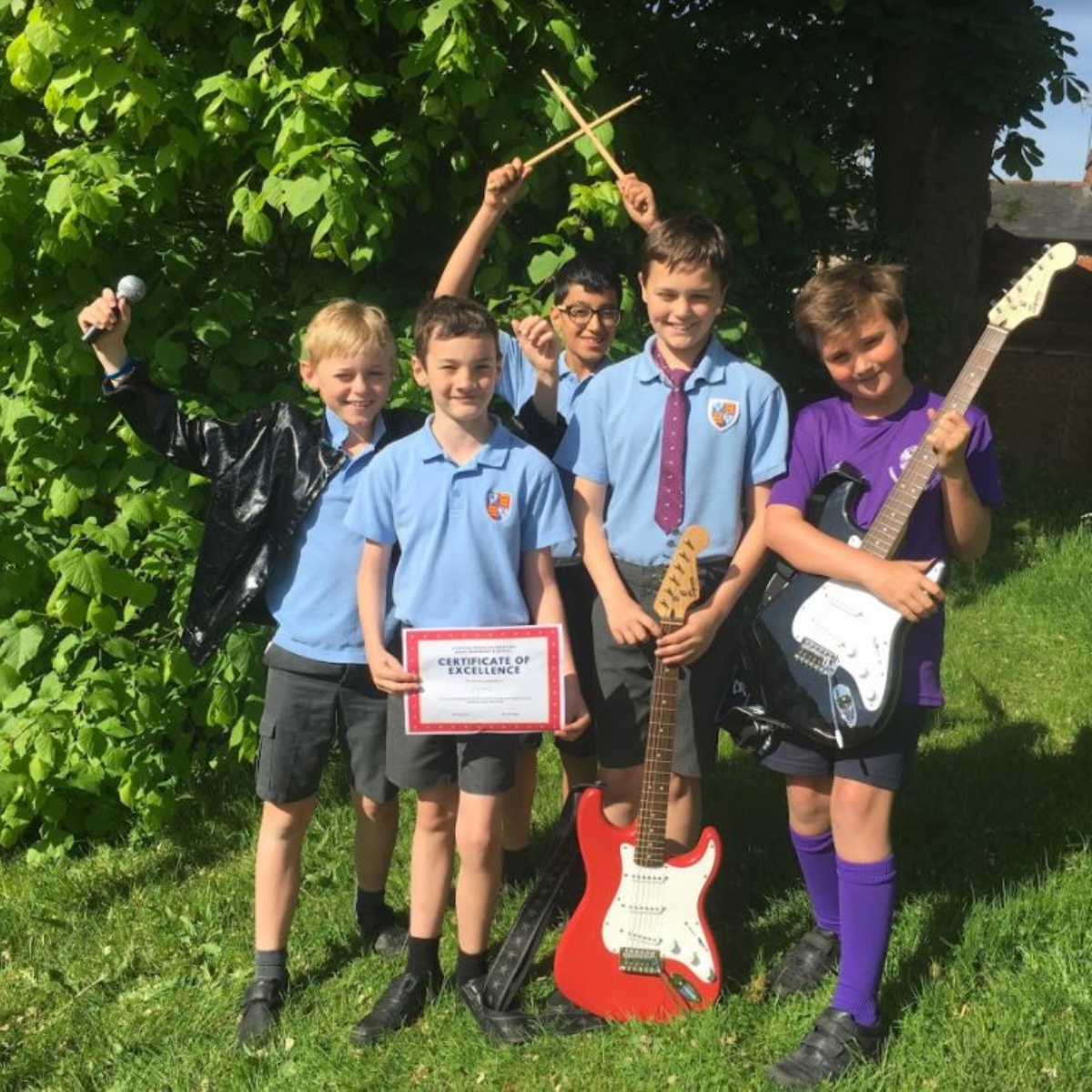 Dame Bradbury's epic Battle of the Bands 2018
Friday the 11th May was a key date etched in the minds of many of our Dame B's students. At last, it was the countdown to the one and only Battle of the Bands 2018! The lead up to such an exhilarating event, enjoyed by students, staff and parents, involved weeks of dedicated rehearsal from our Dame B's students. Groups received expert coaching, through the medium of 'Be in a Band' workshops, from our resident guitar and drum kit tutor, Mr Jake Kruppa.
In addition to these workshops, students were extremely disciplined and dedicated to their regular break-time rehearsal slots. Six of our wonderful bands performed in what can only be described as an exhilarating musical showcase of young talent. Mr Matthew Rudd, Director of Music at Stephen Perse Foundation Senior School, along with Mr Jake Kruppa – or should I say Simon Cowell and Louis Walsh? - led the proceedings and offered students constructive feedback in addition to well earned praise at the end of the event. Witnessing the high levels of stage presence, audience participation and raw talent amongst our Dame B's students, we are confident that we have in our midst the next 'One Direction' and 'Little Mix' groups.
Our six bands featured musicians from Year 4 to Year 6 and awards included 'best drum sticks', 'best audience participation' and 'best outfits' amongst other equally competitive titles. 'Disco Dogs', our youngest Year 4 band, performed a popular Justin Timberlake hit, whilst our Year 5 bands, 'Daze' and '3 Rockers' performed songs by Avicii and Rudimental. Two of our bands, Year 5 'Brainstorm' and Year 6 '24 Days' wrote and performed their own original songs. According to our judges, it was a near impossible task to select just one winning band. All groups sang and performed exceptionally well, however it was experience that shone through for our winning Year 6 team, JAMA. As we eagerly anticipate next year's Battle of the Bands for the third year running, we look forward to welcoming many new bands to Dame B's Music Department.