Published on 04/06/18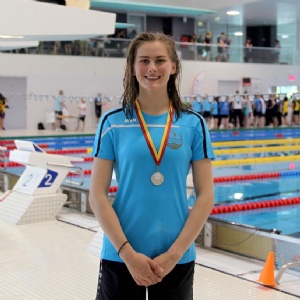 Year 11 student Almudena shines in the Dutch Regional Swimming Championships.
Almudena had an excellent competition, starting with a silver medal in the 800m freestyle event.
Things only improved and Almudena finished the day by taking home a gold medal in the 4x200m freestyle relay, and also achieved several personal bests. along the way.
Congratulations on this wonderful achievement.