Published on 06/07/18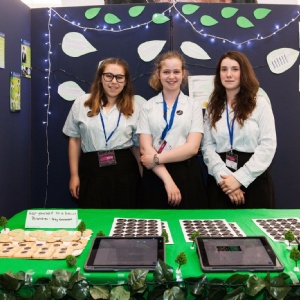 Innovation at the Teen Tech Awards from our talented Senior School students.
On the 25th of June three students from the Stephen Perse Senior School, Connie Marks, Izzy Pearl, and Charlotte Wilson travelled to London to attend the finals of the Teen Tech Awards. The TeenTech Awards are for UK students from 11-16 (Years 7 to 11) and 16-19 (Years 12 to 13) working in teams of up to three to look at problems large and small to see if they can find a better way of doing things.
At the event they explained their innovation, an app to help retired people connect with family and record family stories. Although they did not win they had an amazing experience and had very good feedback from the judges.
'I had such a wonderful time, and met so many amazing new friends. It was such an inspiring trip and I really hope that next year I can apply with a different idea, which I am going to work on over the summer.' Izzy Pearl