Published on 04/10/18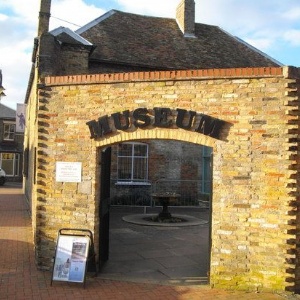 Madingley and City Pre-Prep visit Ely Museum
In Reception, we're noticing the changes of the season on our weekly forest school outings.
We've observed the leaves changing colour, blackberries dangling from bramble branches and cold mornings. We're learning that these are signs of autumn and in the autumn we celebrate harvest. But what is harvest and why is it important?
Madingley and City Reception classes visited the Ely Museum to learn more about farming in the fens and the vegetables harvested locally at this time each year. We tasted freshly harvested fennel and celery and some scrumptious beetroot brownies. Who knew vegetables could be so tasty? We learned songs and dressed up in clothes from the past. At the end of our visit we were allowed to choose from a variety of vegetables grown locally to bring home and try with our families.
We had a lovely time and our looking forward to our harvest celebrations at school.