Published on 09/10/18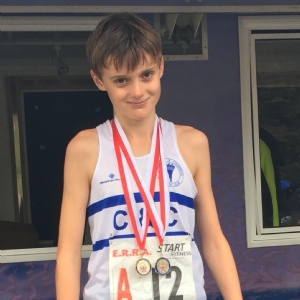 Senior School student Isaac M continues to shine in regional Cross Country events this year.
On Saturday 6 October, the Cambridge & Coleridge U13 Cross Country team won Gold at the ERRA National Road Relays in Birmingham. Their winning team included Stephen Perse Senior School student Isaac M, who also achieved the fastest U13 lap time for the event.
Isaac's team also won Gold at the Southern Road Relays in Crystal Palace a few weeks ago, so there's no stopping them! Congratulations Isaac, we are all very proud of you.