Published on 25/02/19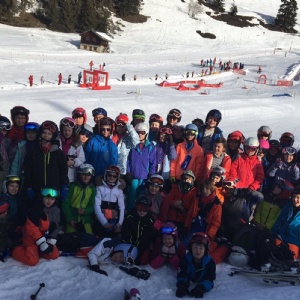 Pupils from Dame Bradbury's and the Stpehen Perse Junior School enjoyed a half term ski trip to Crans Montana, Switzerland.
Heading for snowy climes, 56 children from the Stephen Perse Junior School and Dame Bradbury's travelled together via Stansted to Crans Montana in Switzerland. With high levels of excitement, we were in safe hands with Charlie's dad at the helm of the plane! After a coach journey up into the mountains from Geneva, we arrived at La Moubra, our home for the next seven days.
We stayed in dormitories on the first floor and shared the facilities with four other schools, taking meals with them and sometimes sharing transport. The evening events were run by our rep Tim who also made sure we all came back safely after our day on the slopes.
'I had a really good time skiing and I can't wait to get on the slopes again!' Robert
The instructors were fabulous and ensured we all learnt skills, having fun at the same time! Our group demonstrated a variety of skiing styles, from speed merchants and technically able to those who enjoyed more contact with the white stuff and a good tumble!
'It was cool watching the Women's Champions training on our last day. I found it very inspiring.' Sam
'Skiing was made simple by our kind and supportive instructors.' Lili
The ski lifts were a tremendous source of hilarity but cracking them provided us with a huge expanse of mountain to discover so they were worth the effort and a few bruises.
'I learnt that to have fun skiing you need to not cross your skis or you will topple over!' Lilian
Evenings were spent exploring Swiss culture, shopping in town and tasting chocolate; we explored the locality by torchlight and discovered that pisteurs worked through the night grooming the snow as we had the chance to watch the moving lights from their piste-bashers.Tennis and badminton featured on one night spent at La Moubra's amazing sports centre - as if we weren't worn out already!
'I loved the disco because it was great to dance with all my new friends.' Sammy

'The chocolate night was fun and the hot chocolate was delicious.' Zara
Many of our learning habits were put to the test this week and I think we all agreed that resilience was one that we exercised the most.
'I found it hard at the beginning but during the week it became fun and I definitely want to ski again!' Vicky

'I want to ski again with my family - soon!' Anna
Well done to our fabulous skiers who took up that challenge, beginners and advanced alike. A brilliant half-term week with perfect weather conditions, worthy of all the picture perfect photos taken.
---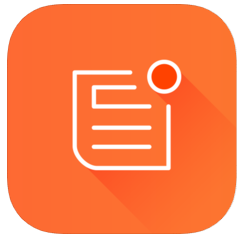 If you want to keep up to date with all the latest school news on your mobile, simply download the 'School News' app and search for the Stephen Perse Foundation.