Published on 04/06/19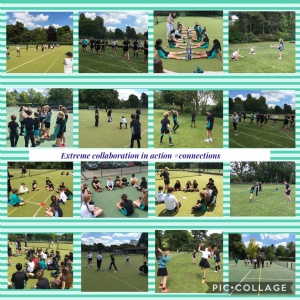 It was a beautiful sunny day at Latham Road for the 2019 Year 6 & 7 collaborative transition event. It all began for Year 6 pupils, from both Dame Bradbury's and the Junior School, meeting up for an amazing tennis tournament.
The talent was impressive and the sportsmanship shone through. After a reviving packed lunch in the shade of the copper beech, Year 7 pupils arrived and the extreme collaboration began. From Tai Chi to French Cricket and Escaleras (Spanish ladders) to team building activities, everyone in both year groups threw themselves into each activity with gusto.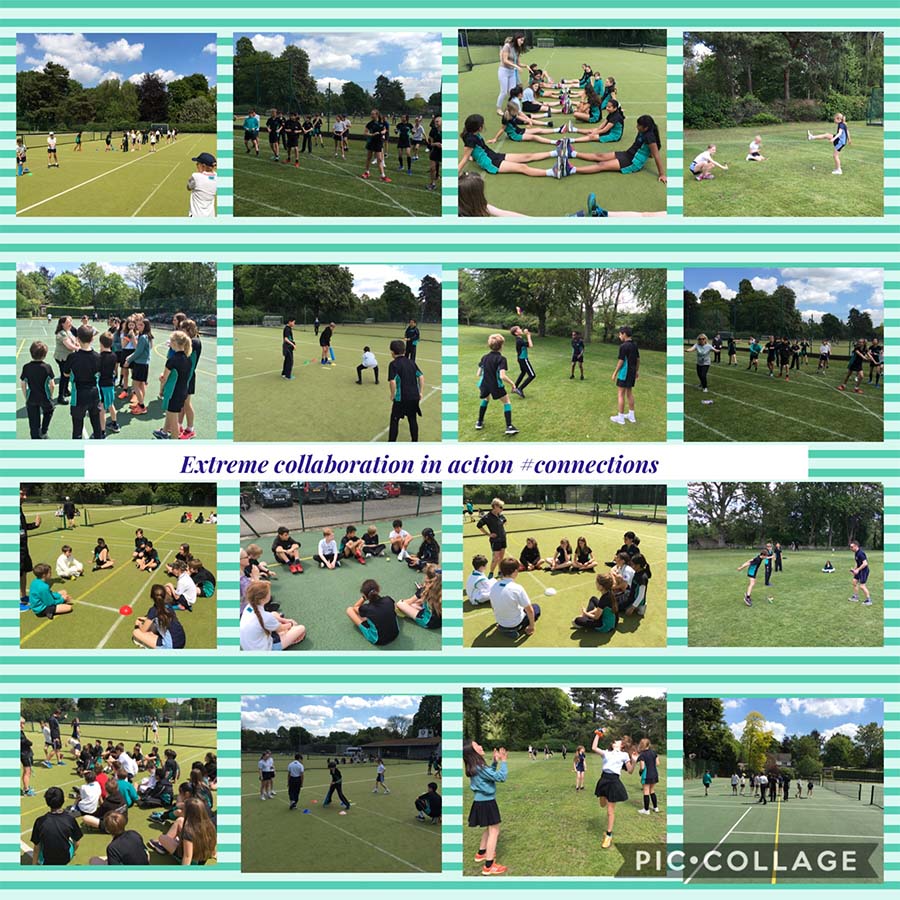 'I enjoyed the variety of activities, especially the shuttlecock game and I made some new friends.' Nandha (Dame B's).
'I really enjoyed collaborating with other people and learning the names of children l will be at school with in September.' Sora (Junior School)
'I have got to know some people who I might be friends with next year.' Rohan (Senior School)
'It was a great chance to make new friends and work as a team.' Aryan (Senior School)
Thanks to staff members from all three sites, especially in the Modern Languages and Sport Departments, for organising such a successful and highly enjoyable event, and so well timed at the end of a very hectic first half of term.