Published on 11/06/19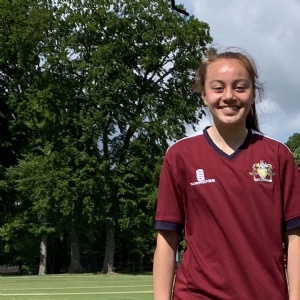 Senior School pupil Poppy currently holds first place for batting averages for the U15G Lady Taverners Club Cricket Competition.
Poppy debuted for Cambs Senior Ladies v Suffolk, where she bowled 10 overs for 39 runs and got 2 wickets, plus a catch in the field Poppy has now played 4 matches for the squad, going in as an opening or first change bowler, and has got wickets in every match. The coaches were so impressed Poppy was invited to play for the Hunts Ladies where they beat Norfolk. Poppy was the opener in that match and got a wicket (lbw) in the first ball!