Published on 17/06/19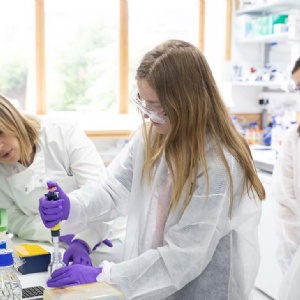 Six Year 8 students took part in a STEM project day at the Babraham Institute, organised by the Cambridge LaunchPad.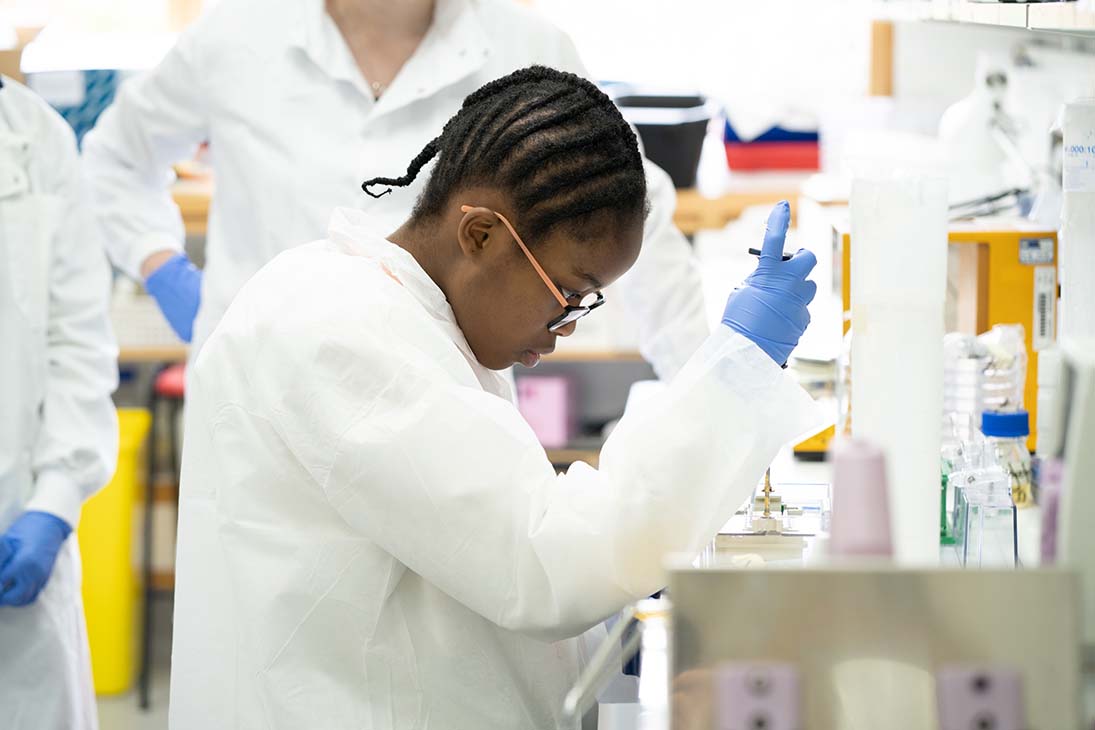 On the day, the students had the opportunity to complete a project under the guidance of several PhD students, and to hear from them why they chose to study a biological science degree or medicine and to become a PhD student to research in the area of cell signalling.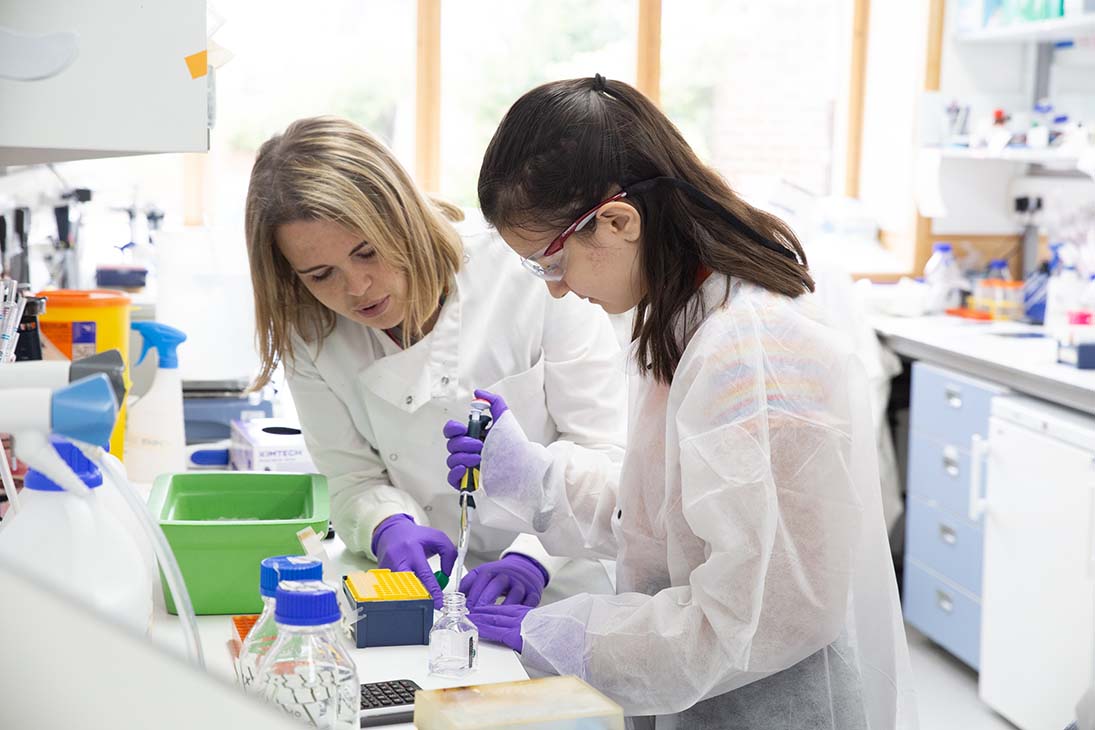 The students quickly learnt the techniques of using laboratory equipment that they had not used in school, such as using the pipette to draw a small volume of solution and loading samples into the gels for DNA or protein electrophoresis.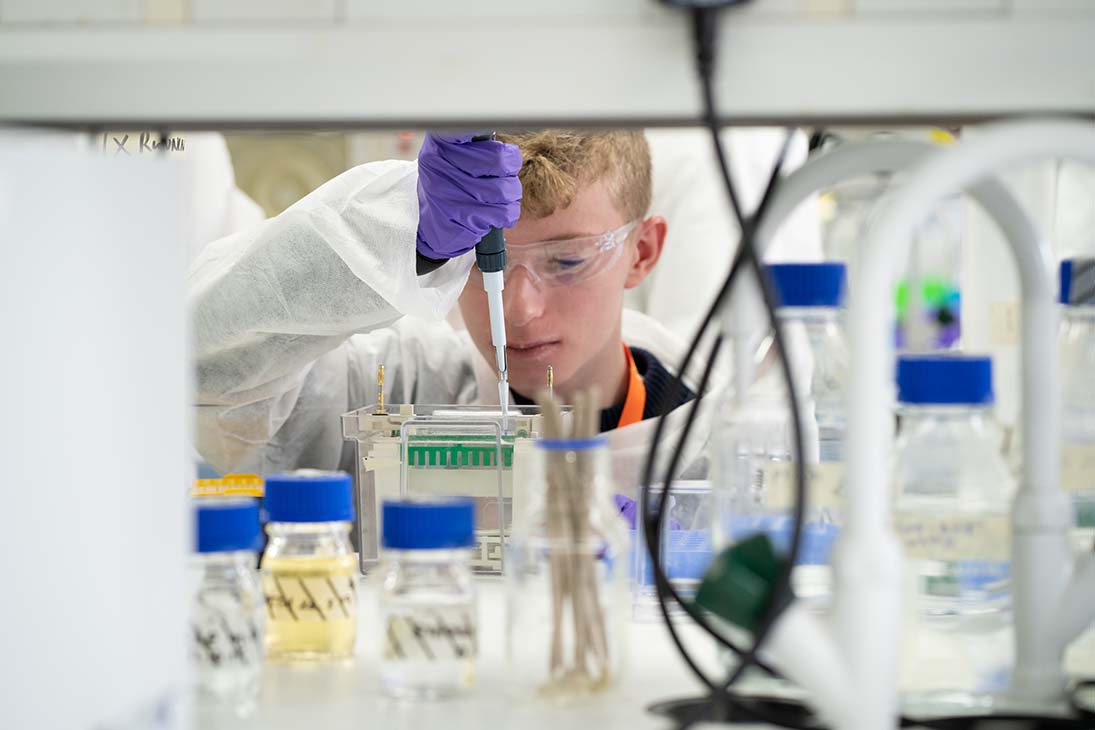 This is what the students had to say:
"We learnt several techniques that are used in research labs, such as pipetting and how to make DNA gel for separating DNA fragments. We listened to a talk where we were introduced to autophagy in cells, the process that allows recycling of damaged proteins within the cell. We learnt that during cell division (mitosis), autophagy has to be stopped to ensure the DNA is not damaged. During the day, we looked at growing normal cells and cancerous cells under a microscope and explored methods of imaging. Our favourite part of the day was looking at a live video of cells splitting apart. The message that we would give to next year's Year 8 is that you should apply for this if you are interested in or have a passion for science." Written by Ioanna M, Aknur M and David T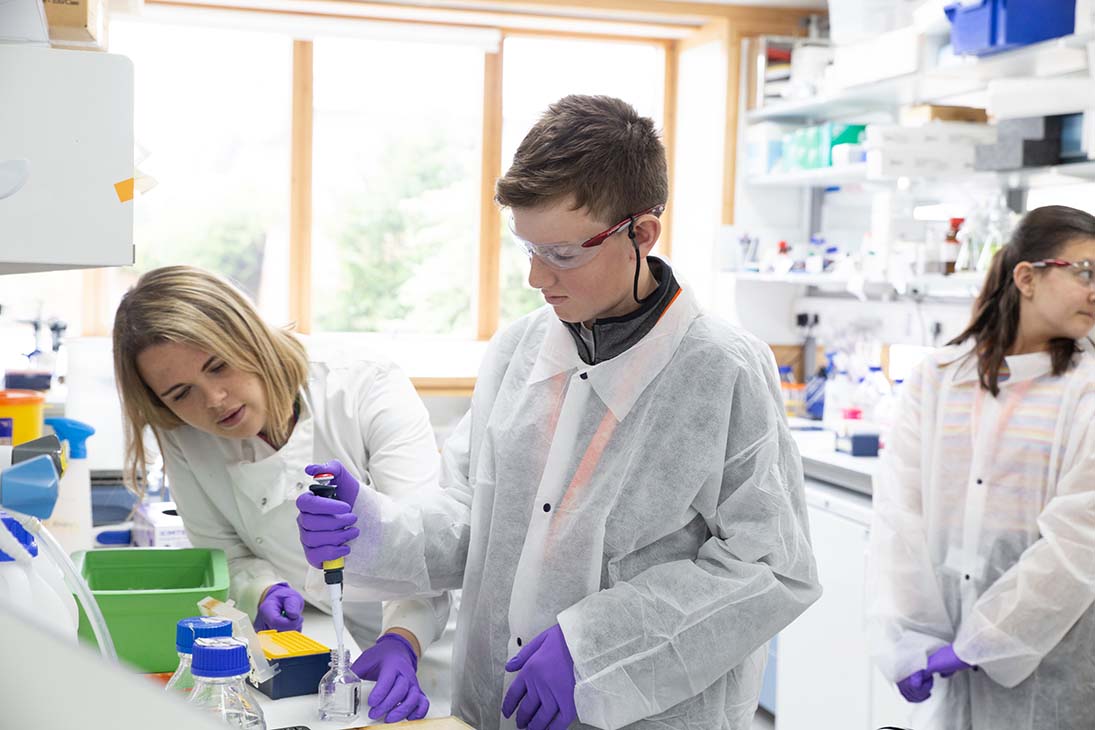 "On Tuesday 30 April we went to the Babraham Institute. We learnt about what the PhD students were learning and researching there. We had our morning session with them learning about cell signalling. Our main project was to isolate the fluorescent protein genes in bacteria. Some of the interesting equipment that we got to use in the lab included the centrifuge and the gel machine. We used these to isolate the specific cell components that we needed. We would recommend any students next year to apply if they have any interest in STEM related subjects. It is a really fun experience with lots of activities to do." Written by Charlotte A, Hibatullah M and Ted P.