Published on 11/07/19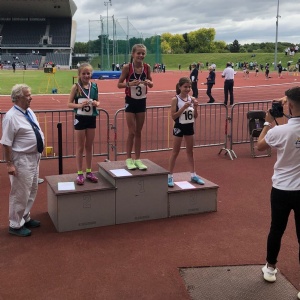 Verity V from Year 6 competed in the National Prep Schools Championships at the Alexander Stadium in Birmingham on 1 July after winning the East Area U12 Girls 1500 metre Championships and securing qualification to the Nationals.
The National Championships is a prestigious event and to be in this level of competition is a great achievement in itself, but Verity took on the best and she did not disappoint. The 1500 metres proved to be a very tactical race and she finished in 2nd place. An absolutely outstanding performance, well done Verity.