Published on 16/10/19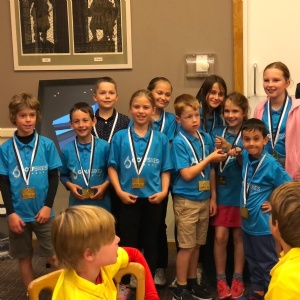 Written by Ellie S.
On Sunday I played in the final of the Cambridgeshire golf sixes league. My team Kingsway won the league for the second year running. We played 7 matches on different courses and each player plays in 3 matches. Each team has a golf sixes shirt with their team colour so they know who is on what team. Our club play in blue.
What is Golf Sixes?
Golf Sixes is a league tournament played across different counties. I play in the Cambridgeshire tournament.
The objective is to provide more playing opportunities for young golfers who are learning golf. Golf Sixes League is all about being part of a team and representing your club in a local league.
The way you play golf Sixes is in teams of six players, playing 6 holes in pairs. The format is Texas Scramble. Texas Scramble is a form of team competition in golf. Both players in the team play a shot and then you choose which is the best shot. You both them play your next shot from where the best shot landed.
What teams play in Golf Sixes ?
There are six other teams from different golf clubs. Including: Gog Magog GC; Royston; Kingsway (my team); Saffron Walden; Thorpe Wood and St Ives.
How many people play in Golf Sixes ?
Our golf teacher chooses 12 people from the academy and six people play in a match. We play in pairs and play against 1 or 2 pairs from other team.