Published on 05/12/17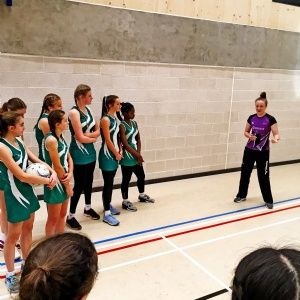 The Stephen Perse Foundation has entered into an exciting new partnership with professional netball team Saracens Mavericks.
This partnership will provide our already high-achieving netball teams with a valuable opportunity to learn from the experts.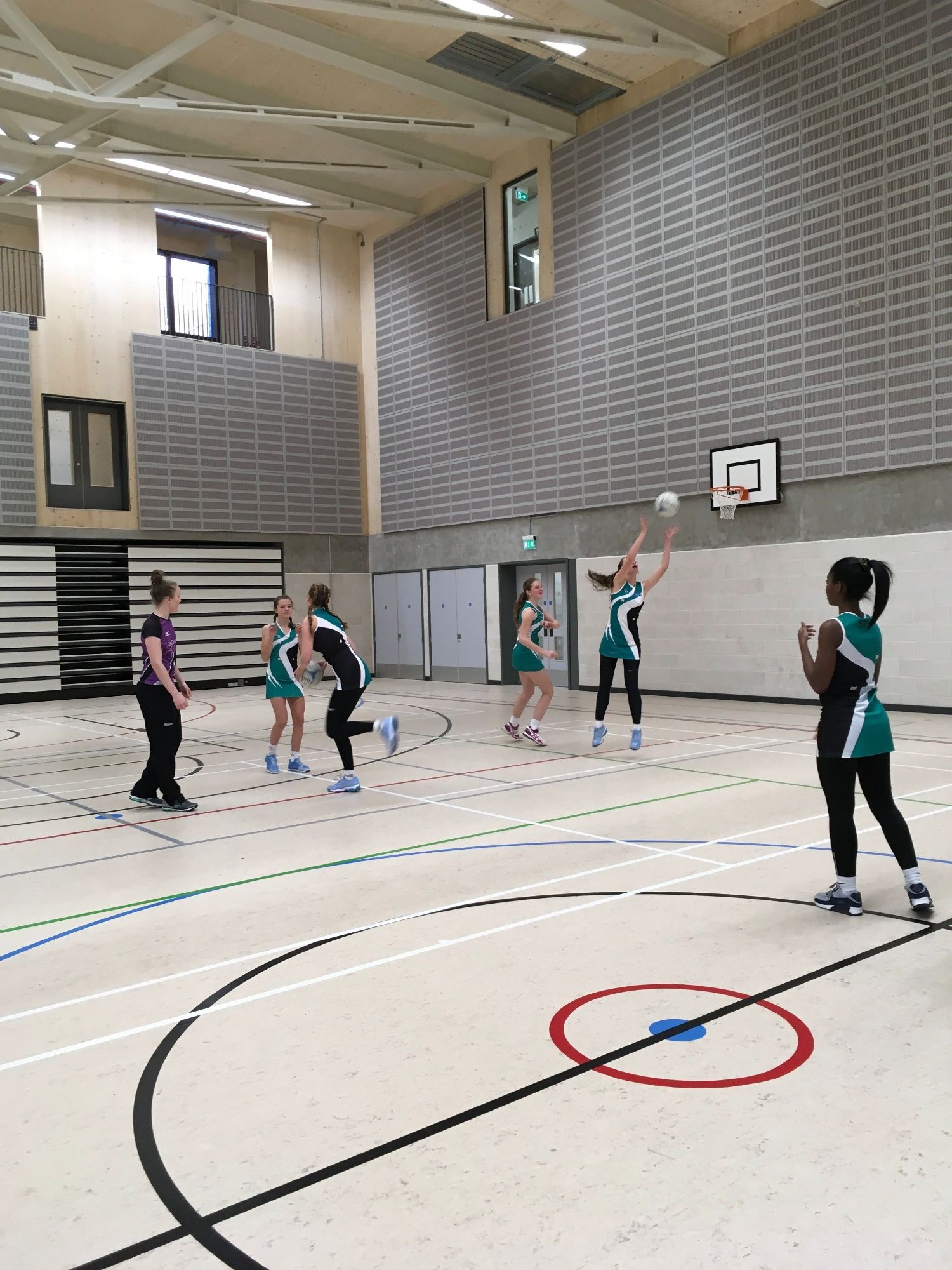 Gabby Marshall, Saracens Mavericks mid court player (C/WD), visited the Senior School on 1 December to try out our new state-of-the-art sports hall and meet our netball teams:
---
"We're really excited to build and develop our relationship with the Stephen Perse Foundation. Their netball teams are playing incredibly well at regional level and we look forward to sharing our expertise as well as providing masterclasses to take the teams one step further in the future."
---
Saracens Mavericks are one of the the most successful and longest running netball franchises in the country, and their focus as part of the Vitality Netball Superleague is to help develop talented players along the performance pathway from grass roots through to internationals. Like the Stephen Perse Foundation, they have a real commitment to developing each individual. They work hard to provide every athlete with the experiences that could help make them the best in the world, and now they are sharing those experiences with our students.
Tricia Kelleher, Principal at the Stephen Perse Foundation, also attended the partnership launch event:
---
"The opportunity to train with elite netball players and get to know such inspirational women will be hugely motivating for our students, encouraging them to work hard and achieve their potential - both on the netball pitch and beyond it. We are committed to investing in the aspirations of our students, giving them the tools and experiences they need to fulfil their ambitions and enjoy every moment. I'm therefore delighted to build this partnership with benecosMavericks."
---
You can find out more about Saracens Mavericks here, and check out SPF netball fixtures and results here.