Published on 17/08/17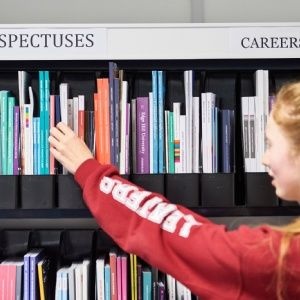 6th Form students at the Stephen Perse Foundation – a forward-thinking, co-educational independent school in Cambridge – are once again celebrating excellent A Level results as 63% secure A* or A grades at A Level.
These results mark the end of their educational journey at the Stephen Perse Foundation, but will launch their next steps in life, as they embark upon courses at top universities in the UK and overseas.
Headline figures:
26% of all grades were A*
63% of all grades were A* or A
97% of all grades were A* to C
42% of students achieved three or more A* or A
100% of medical applicants were successful
Simon Armitage, Head of 6th Form comments: "It is the hard work of our students, plus the dedication of our teachers that has yet again secured excellent results and led to diverse and exciting onward destinations - from Geography at Oxford, to Astrophysics at Leicester. I feel incredibly proud and wish them all the very best as they make their path in the world."
The Stephen Perse 6th Form offers a choice of over 20 subjects at A Level and this year's results are impressive across the board with A* grades achieved in science, languages, mathematics, the arts and humanities.
"I feel very proud of each and every one of our students who have all worked hard to receive these excellent results. At the Stephen Perse Foundation we support and encourage each student to achieve their dreams and I have no doubt that this year's cohort will go on to do just that." Tricia Kelleher, Principal of the Stephen Perse Foundation.
Find out more about studying A Levels or the International Baccalaureate at Stephen Perse 6th Form.