Published on 12/08/19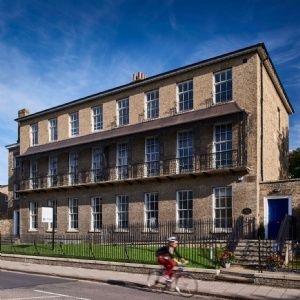 Last September, Stephen Perse Sixth Form introduced a new International Foundation Programme (IFP) to provide international students with fast track entry to top universities in the UK, Australia and Ireland. The one-year programme provides students who have completed secondary education in their home countries with specific tuition and guidance to prepare for higher education in the UK.
13 students enrolled last year and the results have been outstanding. Students study English
Language Skills and a further five options from a range of subjects including Business, Accounting & Finance, Cultural Studies and Communication Skills. The programme is designed to support
secondary level achievement and provide a pathway to degree courses in a wide range of subjects
including Accounting, Economics, Advertising, International Relations, Law and Human Resource
Management.

The IFP results highlights:

● 10 students have been accepted to their first-choice university in subjects ranging from Law
at Manchester University, Business & Management at Royal Holloway, University of London
and International Business and Management at Newcastle University (see full list below).

● One student achieved a distinction in all eight modules (a percentage of over 70% in each
subject).

● Six students achieved a distinction (an overall percentage of over 70%).

● Five students achieved a merit (an overall percentage between 60-69%).

Naomi Atkins, Vice Principal and Head of 6th Form at SPF says: "The IFP results are immensely
pleasing for our inaugural students. We know that university application can be daunting for many
international students despite academic achievement in their home countries. By providing an
immersive year of cultural study, English Language tuition and specific subjects in business, as well
as guidance and detailed knowledge of the UK university system, we are helping students achieve
their goal and a definite career pathway. We know that the students really enjoyed being in
Cambridge and absorbing all of this historic city's culture and world-class research achievement
alongside their studies."

University acceptance with subject:

Royal Holloway, University of London:
● Business and Management

Aston University:
● Business and Management Finance

Newcastle University:
● International Business and Management (two students)
Aston University:
● Finance

Lancaster University:
● Law

University of the West of England Bristol:
● Games Technology
● International Business

Nottingham Trent University:
● International Business