Published on 15/08/19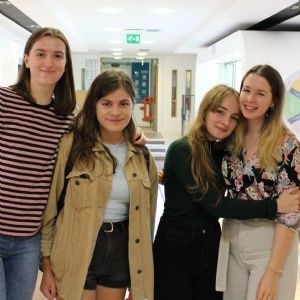 In a year when the proportion of students achieving top grades at A Level is at its lowest
level for a decade, the Stephen Perse Foundation (SPF), a family of schools educating girls
and boys from nursery to sixth form in Saffron Walden and Cambridge, announce
outstanding results. Nearly two thirds of students have achieved three or more A* or A
grades at A-Level this year compared with the national results of just over a quarter (25.5%)
achieving an A grade or higher.
The headline SPF results include:
64% of all grades were A* or A
Nearly a third of all grades were A*
82% of grades were A*-B
95% of grades were A* to C
All students aiming to study medicine at university have achieved their grades (11% of the cohort)
100% of grades were A* to E
Students from SPF 6th Form College will be taking up places at some of the UK's most
prestigious universities: Classics and English Language at Oxford University; Natural
Sciences at Cambridge University; Law at LSE and Biotechnology and History at UCL.
These results are similar to those achieved by SPF students who chose to study the
International Baccalaureate (IB) as an alternative to A Levels. 63% of IB students at SPF
achieved 40 points or above, and 90% of all grades awarded at Level 6 or 7, with 7 being
the highest grade available.
Tricia Kelleher, Principal of the Stephen Perse Foundation says: "We are immensely proud
of our A Level students, not only for their excellent results and university destinations, but for
the rounded young leaders and change-makers they have become. They each leave the 6th
Form with their own personal achievements alongside skills, knowledge and practical
experience, ready to make their mark on the world as active and caring global citizens."