Published on 11/12/19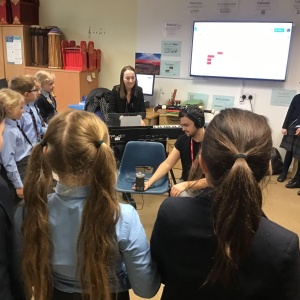 Year 4 students at Dame Bradbury's recently recorded the well known 'Sleeps til Santa' song for Star Radio.
Josh Lovatt, a presenter on the breakfast show, recorded the song and interviewed some of the children about what Christmas meant to them. It was interesting to see how small the digital recording equipment was and Josh was very complimentary about the Year 4's vocal talents! The jingle was broadcast on 4th December and the children were very excited to hear their voices. It was a lovely way to get into the Christmas spirit. Who knows what this could be the start of for our talented future broadcasters?!