Published on 16/12/19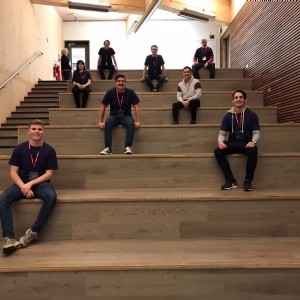 As part of Bidwells 180th anniversary this year, the Bidwells Project Management team attempted a challenge to climb 180 storeys in one day across buildings they had delivered from Chelmsford to Cambridge.
We are proud to say that the new teaching block at our senior site was chosen as the final leg of the climb. In total the team managed to climb 232 storeys, smashing their initial target of 180. The activity was carried out as part of the Bidwells 2019 fundraiser for Maggie's which helps people affected by cancer. Bidwells thanked Stephen Perse for allowing the team to walk the building which gave a lot of the team members a first look at our site. They were impressed by the building, particularly the rooftop MUGA and challenged the Stephen Perse five-a-side football team to a match in the new year.