Published on 15/05/20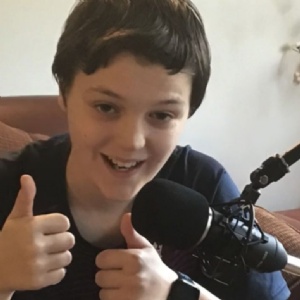 Year 8 Drama students have been exploring the topic of Greek Theatre and Greek myths and legends in their virtual Drama lessons.
One of their tasks was to create a podcast for a contemporary audience, using the story of Theseus and the Minotaur as inspiration. Using radio-style interview questions they were asked to write a script featuring a news reporter and a selection of key characters from the story. They were encouraged to consider their target audience and to adapt their presentation style accordingly.
Here we have three very different podcasts, each exploring the story from a different perspective and each adopting a slightly different style of reportage.
Jay's podcast:
Ilaria, Indi, Emma, Abigael and Alison's podcast (offering a rather contemporary female perspective!):
Mukhil, Eric, Thomas and Daniel's podcast:
Still on the topic of Greek myths and legends, our Year 8 classes are now creating original shadow puppet sequences - keep an eye out for examples of completed sequences on our Twitter page @SPFDrama