Published on 04/06/21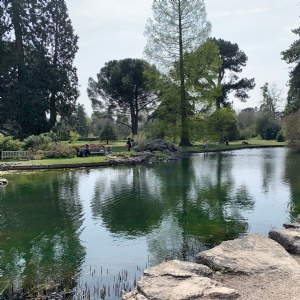 We spoke to Year 12 Nadia, Co-chair of Charities for the Sixth Form Student President Team, about successfully introducing free passes to the local Cambridge Botanic Gardens for Sixth Form students.
The idea for the passes came from conversations with other students that Nadia then brought to the rest of the Student President Team before proposing the idea to Head of Sixth Form Mr Pinkus.
Nadia explained "there are now four passes to the Botanic Gardens which Sixth Formers can reserve and pick up at reception and students can keep them for the whole school day. The Garden's membership restrictions mean that only students who are 17 or older can use the passes; it's maybe a bit of a shame for the 16-year-olds in our Sixth Form, but it does mean you get a nice birthday present from the school when you turn 17.
Some of us have already managed to take advantage of the passes. I went for a walk during one of my frees last week and had a wonderful time looking at some huge Sienna Redwoods - and it was actually sunny too!
The Student President Team is super grateful to Mr Pinkus and the staff at reception who helped us realise our idea, and we're super grateful that our school is located so near these beautiful gardens. We hope students will be able to enjoy some time in them."
The introduction of the passes comes at an opportune time as the weather warms up, meaning our students can take a well-deserved break from their studies and relax in the gardens.