Published on 30/07/21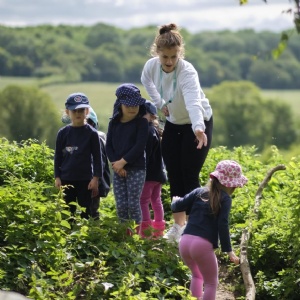 The Stephen Perse Foundation is incredibly proud of former part-time teaching assistant Beth Shriever on her gold winning performance at the 2020 Olympics. Bethany started work at the Stephen Perse Junior School, Dame Bradbury's in Saffron Walden, in 2017 and worked for two years in the Early Years setting until leaving to train full time.
Stephen Perse supported Bethany in gaining her Level 3 qualification to work with Early Years children as a teaching assistant after she completed her A Levels. A career that she later wants to develop and pursue. Beth was dedicated to her role and the young people in her care but was able to find the balance needed to continue to train with the exceptional level of commitment needed to be successful in the international arena.
Richard Girvan, Principal of the Stephen Perse Foundation said: "All of us at the Stephen Perse Foundation are incredibly proud of Beth's amazing achievement. She really is a fantastic role model and an inspiration to all young people, particularly those who she spent time with and spoke to at our Stephen Perse schools during her time with us. We are so pleased to have been able to support her in pursuing her Olympic ambition and absolutely delighted for her and her family that she has been able to realise it so emphatically."