Published on 01/11/21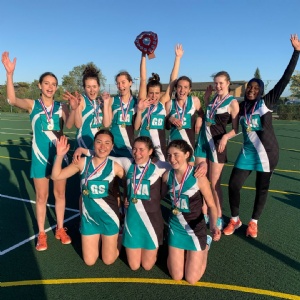 The SPF U19 Netball Team were crowned netball county champions after a string of excellent performances at the U19 County Schools Competition.
With some impressive team performances, the team breezed through the championship with excellent wins against tricky opposition. Molly C from Year 10 was rightly named player of the tournament for her amazing shooting in difficult wet and windy conditions. The win was even more noteworthy as the team were missing some regular players. The manner in which they approached each game and stuck rigidly to the well laid game plans was a joy to see and bodes well as the team progress to the regional competition in January.