Published on 14/02/22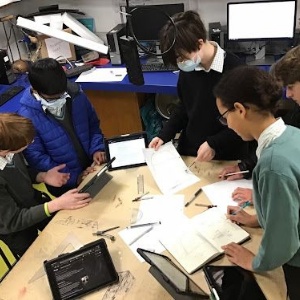 Before half-term we had a visiting speaker from the University of Cambridge Engineering Department talking to the Year 9 STEM groups about sustainability.
There are two teams of students working on projects which will be entered for silver CREST awards. CREST stands for Creativity in Science and Technology and it is a national award supported by the British Science Association. Dr Claire Barlow, an Engineering lecturer and former governor, talked to the students about an Island in Scotland which is being developed as a sustainable community. She talked about all the successes and challenges they have had in making it possible to live on the island. This has been a great inspiration to the students who are working on two projects, a sustainable apartment block and an island school.