Published on 28/04/22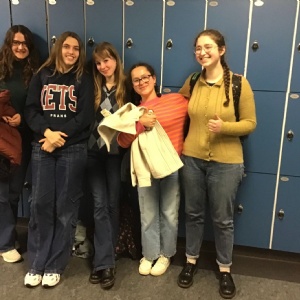 We are extremely proud of our French and Spanish Year 12 students' performance at The Perse Upper School's Eastern Region Debating Competition.
Our linguists worked hard outside of lessons to prepare for this prestigious event and demonstrated excellent research and analytical skills. They argued for and against three challenging motions and showed great resilience throughout the different debating rounds.
French and Spanish participants discussed controversial topics such as "Les parents devraient être autorisés à choisir le sexe de leur bébé" and "Las redes sociales son responsables de lo que aparece en sus plataformas" with great skill and confidence.
Our Sixth Form linguists were praised by the judging panels, students and teachers from other schools in the region for their performance, range of language and the near-native quality of their language.
Merci beaucoup, muchísimas gracias!