Published on 30/06/22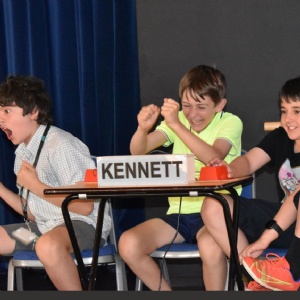 Towards the end of June the Senior School hosted the 'House Quiz' for Year 7 and 8.
Houses were in teams of three, and as well as several written rounds (picture, music, and top 10), most of the quiz was on the buzzer with questions from a wide range of topics.
The Year 7 and 8 quiz was a triumph. All pupils acquitted themselves tremendously demonstrating their knowledge. Despite Cattley taking a vast lead going into the final Blockbusters round, Kennett came back with 'Player of the Quiz' Dylan C leading a late challenge to take the victory.
The Year 9 and 10 quiz has not happened at the time of writing, and we eagerly await it with bated breath!