Published on 07/09/22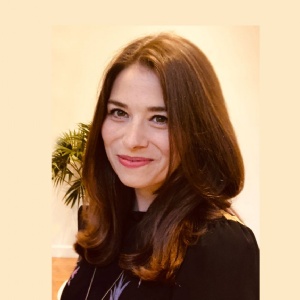 We are delighted to welcome Ms Jones as Senior Deputy Head (11-18) at Stephen Perse.
Ms Jones will be joining Stephen Perse from her roles as Deputy Head Pastoral and DSL at Haberdashers' Girls' School.
Ms Jones will be known to many already. She worked at Stephen Perse for 10 years as a teacher of Classics and as Deputy Head of Senior School from 2015 to 2020, including a term as acting Head. During her time at Stephen Perse Abbey held various roles, including Deputy DSL, Charities Coordinator, Head of PSHE and Citizenship, Head of Year and Assistant Head of KS4.
Ms Jones therefore brings to the role an excellent pastoral and safeguarding leadership background, excellent academic and pedagogical experience and invaluable knowledge of Stephen Perse.
Ms Jones said: "I am incredibly excited to be returning to the Stephen Perse Foundation as Senior Deputy Head 11-18 in September after what will be two years away as Deputy Head Pastoral at Haberdashers' Girls' School in Elstree. My time working in a different school has given me fresh perspectives and ideas which I am looking forward to bringing back with me to Stephen Perse.
My key focus, more so than ever after the past two years of disruption for young people, is on student wellbeing in the broadest sense: ensuring that the structures and systems are there to support each individual throughout their school journey to be themselves, develop to realise their potential and have a fantastic time doing it.
After studying Classics at Warwick University, I did my PGCE and a Masters in Education at Cambridge. Outside of school, I like to spend as much time as I can in the countryside, and I also love skiing. I am returning to Stephen Perse as I believe it has an exciting future ahead, especially with the new leadership team in place, and I am really looking forward to being back working with our amazing students and staff from September."