Published on 19/10/22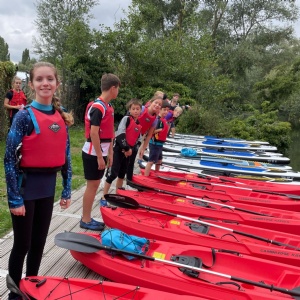 Challenge, team building, personal development, and confidence building are all words which came out of our first ever Stephen Perse Foundation Year 7 Outdoor Education Day.
The overriding aim for the day, set by our Head of Outdoor Education Mr McAlinden, was to 'make memories' which can then be taken throughout the year by all students, through taking part in a shared range of activities. With the objective of providing an opportunity to support the new students in the school as they begin their journey through Year 7.
Our students were put through a whole day which included archery, team building, forest schools, climbing and paddlesports, it was fantastic to see how they developed as the day progressed.
It is hoped going forward that students will reflect on their experiences, have a little more confidence to step outside of their comfort zone, and ultimately bond the students as a year group.