Published on 25/01/23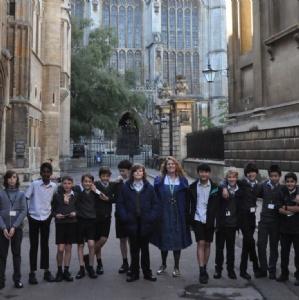 It's been great to get out and about again on some Art trips with Year 7 going to the Botanic Gardens and Year 8 on a walk around Cambridge. A lovely reminder of how lucky we are to have such wonderful visual resources on our doorstep!
Year 7 are basing their project this year on Natural Forms with a photography trip to the beautiful Botanic Gardens to inspire their work. A thoroughly enjoyable trip which resulted in some fantastic photographs! The trip went far too quickly with quotes such as "this is the best art lesson ever" and "I wish we could stay all day".
Year 8's project is based on structures within architecture with a walk around our beautiful city to photograph buildings. From the strong rhythmic brick buttresses and finer stone columns of the facade of the Cambridge Judge Business School to the ornate late perpendicular gothic architecture of King's College, there is an abundance of inspiration!
Please enter some content for your news story here.