Published on 13/02/23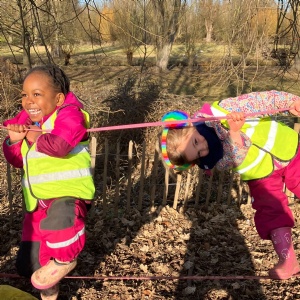 Our early years Forest School helps to create resilient, confident, independent and creative learners. Here is the weekly rundown of what our pupils have been doing in Forest School.
Monday
Reception group learned all about birds. We were very lucky during our sit spot to see a buzzard and a seagull dancing above our heads high up in the blue sky.
Tuesday
Kindergarten group continued their practice using drills in the tool area, we moved onto creating our own bird houses.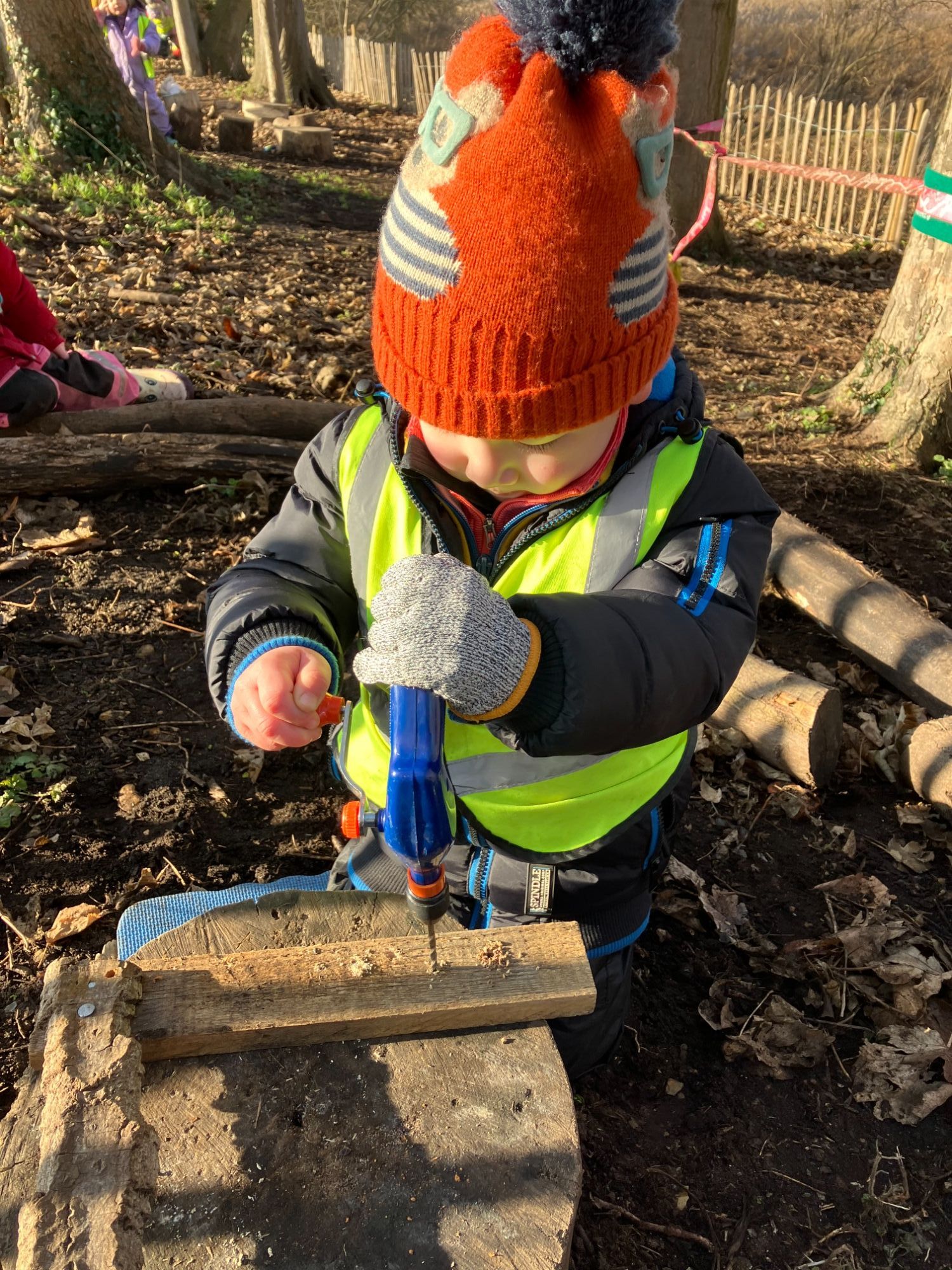 Wednesday
Reception group made bird feeders using pine cones, they sat quietly and watched a robin and a great tit come to feed from them.
Thursday
Kindergarten group used their gross motor skills to hang on the slack lines.
Friday
Kindergarten group made it to the top of 800 wood in Madingley to share a story while sipping hot chocolate with a beautiful view across the skyline. We used clay in the afternoon to create birds' nests with little eggs inside.