Published on 19/06/23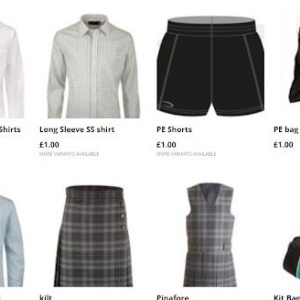 The Parents and Friends Association (PFA) play a vital role within the Stephen Perse community. Most recently (and led by active member Sigrid Mueller), they have launched a new online second hand uniform shop.
The second hand uniform shop has opened an additional outlet to increase its reach and to make obtaining uniforms easier for those individuals unable to easily travel to the Bateman St. building (St. Eligius Street). Sigrid has kindly explained the process as:
"Any online orders placed during term time by Wednesday midnight will be ready for pick up on the following Friday at the main Senior School reception (on Union Road). Each Thursday afternoon the PFA will arrange for the week's orders to be collected in a labelled bag from the Senior School reception. There are two exceptions to this process:
(1) During weeks when the shop is open on a Friday afternoon, collection of orders placed by Wednesday midnight will be collected directly from the shop;
(2) If holiday breaks fall such that the Friday is within a holiday break, the orders placed by Wednesday of that week will be ready to collect by the first Friday after the holiday.
Parents/guardians are still able to visit the shop in person on the days it is open and also collect orders which have been placed online by the prior Wednesday midnight.
Additionally, the PFA will continue to operate an information stand at special events (such as open days, fairs etc.), however uniforms will be unable for purchase at the stand, but previously placed orders can be collected."
Why shop second hand?
Reusing uniforms reduces demand for virgin fibres and new clothing. This subsequently reduces all of the inputs required to make those items of clothing, such as water for cotton textiles, energy used in the refining process for synthetic materials, the chemicals used to process and dye the materials, and all of the emissions associated with these processes, and the manufacturing and transportation of these clothes.
For instance, according to the U.N. and the World Economic Forum, fashion is responsible for approximately 10% of all global emissions. And research from the World Resources Institute indicates that it takes roughly 2,700 litres of water to produce the cotton required to make a T-shirt, or roughly the same amount of water drunk by a person over 2.5 years. Furthermore, Forbes indicates reusing any item whether it be a school shirt or jumper reduces the pressure we place on the environment, and limits the impact of climate change.