Published on 20/06/23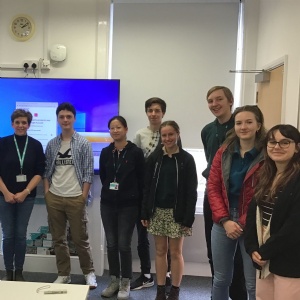 The sixth form students were introduced to the world of archaeology through a fabulous talk delivered by Valentina Borgia.
An archaeologist prior to her joining Stephen Perse, Valentina had praised the job of an archaeologist as 'the most beautiful job'. She started off breaking the archaeological stereotype, telling us the job itself is in fact a mixture of excavations, lab work, and research. Then she went into deeper details about the myth of the soil, the science behind the subject and some brief knowledge on human bones. During the second half of the talk she shared with us about prehistoric hunting tools, which was her research topic. It was truly eye-opening and we were awed by the wisdom of the people from the past. It became clear that archaeologists can travel with their work to unusual destinations.
The students found the talk enlightening - they were surprised by the diversity of the subject and described their newly acquired knowledge of archaeology as an eye opening introduction to a diverse field of study. Thank you again for Valentina's effort and those who came to the talk to support her!