Published on 25/07/23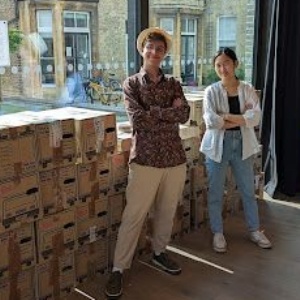 With the constant updating of education curriculums Stephen Perse often finds itself in a position where there are textbooks that no longer meet the specifications of a curriculum.
With recent updates to the science curriculum(s) there were approximately 1,000 science textbooks that no longer meet our needs. Rather than these books being recycled, Stephen Perse has partnered with Books2Africa to provide a 'second' life to these books.
Books2Africa is a UK registered charity that promotes 'readcycling' and improves the quality of education in Africa by collecting, processing, shipping and distributing quality donated books, computers and educational materials that would otherwise go to landfill. Instead, these materials equip institutions and community libraries.
The Sustainability Section of Stephen Perse worked with the Senior School Student Sustainability Committee, headed by Ms. Audrey S (Year 12) to sort and pack these books into 41 boxes.