Published on 28/03/19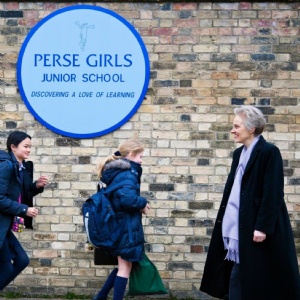 We would like alumni and former staff to send in memories!
As part of the celebrations for Katie Milne retiring from the Foundation after 40 years, we will be putting together (hopefully a surprise) 'Memory Book' of photos, quotes, memories, and a timeline of Katie's time at Junior School. This will be presented to Katie as a printed book, and copies will be available as a free iBook for contributors online.
Former staff, please submit your memories using this form, which will also be sent by email to former staff for contributions.
Alumni have a slightly different form here, and I'm keen to get a list of key names of alumni I can specifically approach for more details.
The deadline for contributions including photos, is Friday 24 May, and anything submitted may be edited or considered for publication. You will need to scan/photograph them and send me by email to Melissa Santiago-Val, Alumni Relations Officer, mmsv@stephenperse.com (no originals please).
Alumni and former staff are also warmly invited to attend our 'Festival of Learning' at the school on Tuesday 9 July, which will feature an Afternoon Tea with Katie Milne. Please indicate on the forms above if you are able to come to all of the day, or just the afternoon tea.